Dancing Groot potted plant toy a real possibility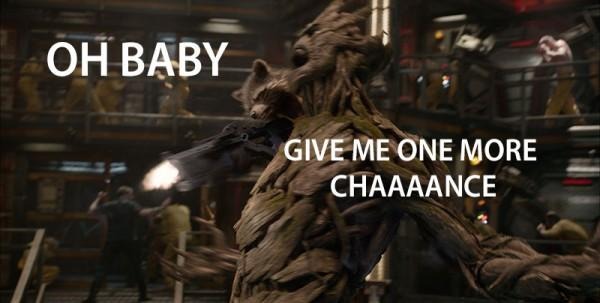 Guardians of the Galaxy is one of this summer's most successful movies – so much so that people appear to be clamoring to own every tiny bit of media inside the film as well as out. One example is a bit of a spoiler for those of you that've not yet seen the film – so turn back here if you're not already in the know – that's an official [OFFICIAL SLASHGEAR SPOLER ALERT - go no further if you've not seen GUARDIANS OF THE GALAXY.]
The following scene is a spoiler for those of you that've not seen the film – this is the last time I'm going to say it. It shows Groot – baby Groot, that is – dancing to a Jackson 5 song. It's certainly giggle-worthy.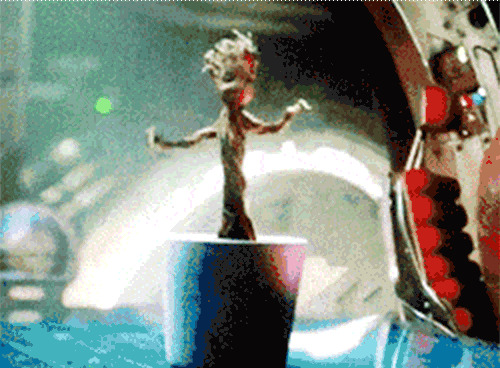 This dancing potted plant idea isn't all that different from toys that are already in knickknack stores across the United States right this minute, so it's not out of the realm of possibility that we'll see one available before too long at a store near you, officially licensed. The rumors are rumbling.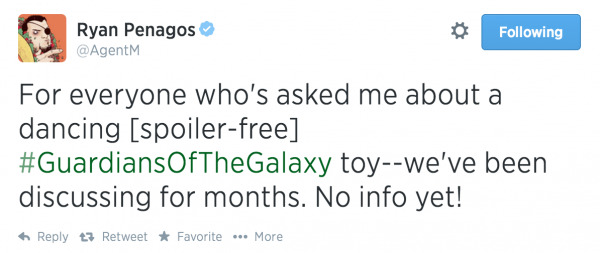 Above you're seeing Ryan Penagos, Executive Editorial Director of Marvel Digital Media.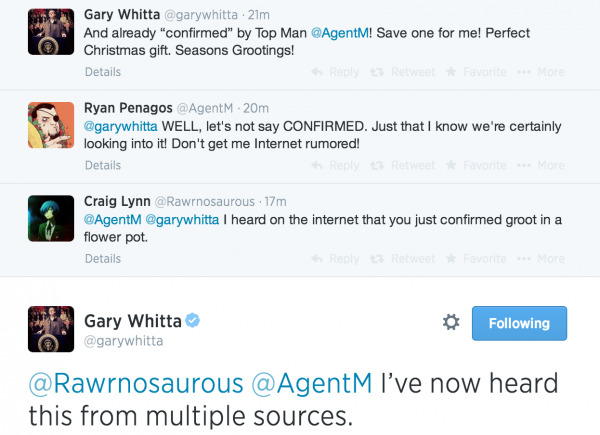 Also stoking the flames above is Gary Whitta, Screenwriter for Star Wars. He's suggested the "official solar-powered musical dancing [Groot]" as a no-brainer, adding "Top Men working on it right now?"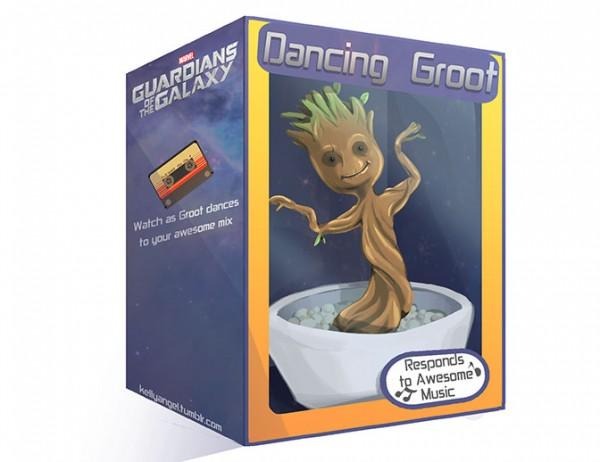 UPDATE: Above you'll find an illustration from KellyAngel. Cuuute!
In other words – it's not something that exists yet – not officially – but head to Etsy and search for "Baby Groot in Plant Pot" and you'll find at least a couple really great recreations. Not moving yet – but hopefully soon!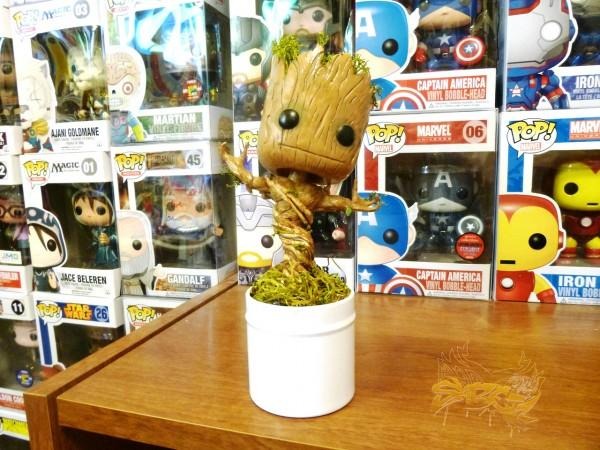 UPDATE: This is a custom (read: hacked and reconstructed) Baby Dancing Groot made from a Funko Pop action figure. It's a bobble head too! Made by Saber Fire Tiger.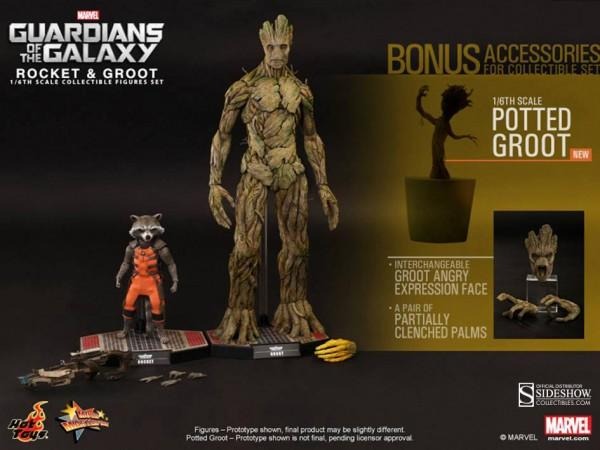 UPDATE: At least one "official" 1/6th scale "Potted Groot" has rived. You'll only see an outline of it here, shared by the folks at "Hot Toys". They make the "Movie Masterpiece Series" collectable sculptures officially licensed by Marvel Comics. We're guessing this version won't move, but it'll look accurate!
You can pre-order this one from SideShow Collectibles for a cool $359.99 – and you're paying for normal Groot and Rocket Raccoon primarily. They've also got a payment plan, if you really, really need to have this figure before it'll dance.
UPDATE: Another friendly artist by the name of Kelsey has begun creating handmade Baby Groot figurines. At the moment she seems sold out, but she's made a fun video!
We're seeing more and more Dancing Baby Groot toys and figurines appear in the unofficial camp now by the day! This is good news!
As the laws of supply and demand dictate: if people want it, someone will bring it to trade for cash. Once Marvel catches wind, the real deal will be right around the corner!
Will you pick up an unofficial Baby Groot, or will you wait for Marvel?
UPDATE: There's now a far more real Dancing Baby Groot out there – retrofitted to a real dancing flower toy, too!
Time to get your ebay cash out!