Daimler Chrysler's Smart ForFour plug-in Hybrid does 84 mpg fuel efficiency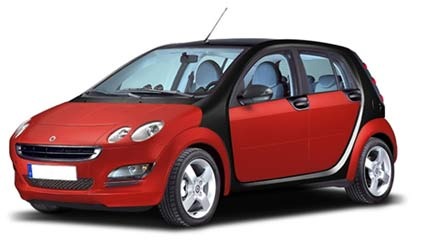 The Daimler Chrysler Smart ForFour has been successfully converted into a demonstration electric plug-in vehicle by Lithium Technology Corporation (LTC) and Zytek Systems. Compared to other hybrid electric vehicles currently on the market, this new Smart ForFour has a superior fuel economy capable of 84 mpg and an all-electric range of 20 miles.
LTC developed the Li-ion battery with an output of 288V, a capacity of 7.5 Ah, and a capability to deliver 25 kW of power. The battery can be recharged in three ways: by the internal combustion engine, by regenerative braking, or by plugging into an electrical outlet. Also, the unique Battery Management System is equipped with additional safety features for charging the battery.
Part of the "Ultra Low Carbon Car Challenge," this converted Smart ForFour was supported by the Energy Saving Trust with 1.8 million british pounds awarded to Zytek to further develop the technology.
A plug-in Hybrid that can go 84 [Via: Gadgetell]