CV-MP01 comes in as one of the worlds smallest LED video projectors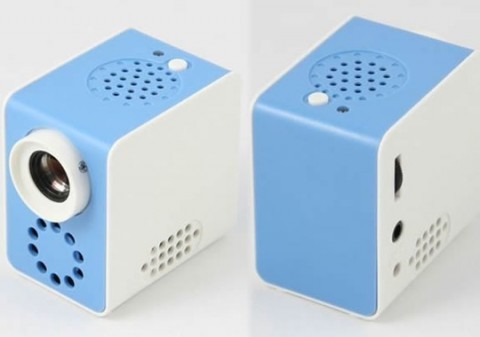 With a world that seems bent on making everything either as big or as small as possible, we do not find the coming of the CV-MP01 anything out of the ordinary. This seemingly useless device seems to be more for the "I told you I could do it" factor.
When we say this projector is tiny, we are not kidding! The Japanese-made CV-MP01 measures a mere 1.6 x 2.25 x 2.3 inches and weighs in at just 3.17 ounces.  The LED-backlit imager uses LCOS technology to display images at up to 4:3 type ratio (640 x 480) VGA resolution. They also managed to fit in built-in speakers and a 3.5mm AV jack as well.
We don't expect to see this handy little projector here in the US now or ever. There still is no general pricing or even a projected Japanese release date. If you absolutely have a die-hard need to have a tiny projector we are sure you can import this eventually.