Crysis 3 Android release: yes, NVIDIA SHIELD can run it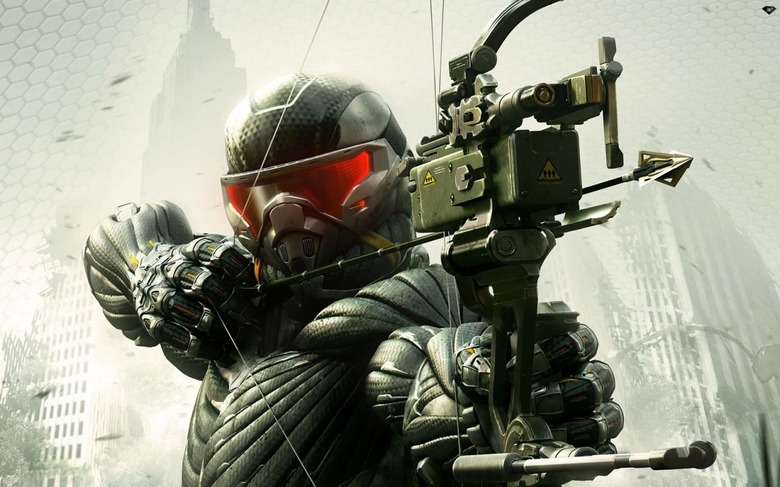 This year Crysis 3 will be released to Android. This is a mobile platform, yes, but the processing power in mobile system-on-chip processing architecture has become so robust that it can, indeed, run Crysis. NVIDIA's Tegra X1 SoC can run it, anyway. We're to understand that Crysis 3 will be released at around or during the release of the NVIDIA SHIELD Android TV device later this year. This game is relatively early in development, but it's coming to Android, and its coming soon!
Crytek isn't letting a lot out about this game as it exists on Android just yet. You can play the game on Windows PC, PlayStation 3, and Xbox 360 right now, and have been able to play it since February of 2013.
NOTE: Stick around as we rush to get hands-on with Crysis 3 as soon as possible if hands-on is indeed allowed!
The game still runs on CryEngine 3, and it's still being prepared for multiplayer – how we'll be able to play multiplayer on Android is still a mystery. Whether or not we'll be able to play multiplayer online is unknown at this time.
This game was developed by Crytek and assistance in bringing the game to the mobile universe was provided by NVIDIA. This game's release will follow the release to Android of such big-name PC games as Portal and Half-Life 2, both created by Valve.
We'll be at GDC 2015 all week – have a peek at our GDC 2015 tag portal for more information as we get hands-on, eyes-on, and all-senses on with games and creative endeavors of all types!