Creative Zen X-Fi PMP with WiFi hits FCC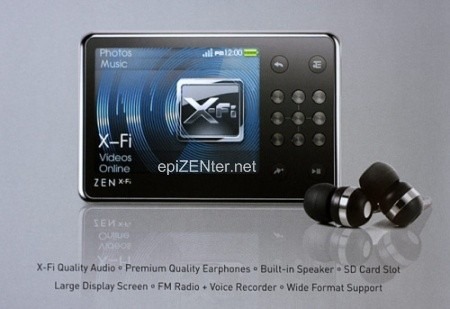 Creative's latest PMP has been spotted by multiple sources, including a detail-scant FCC test report [pdf link] and a few leaked photos.  The upcoming media player, called the ZEN X-Fi, is said to include WiFi, instant messaging, a built-in FM radio and speaker, and Creative's sound-fettling X-Fi technology.  Storage is either 8, 16 or 32GB, plus there's an SD card slot to augment it.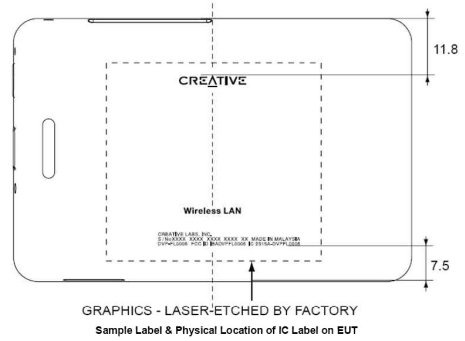 Compatible media files include MP3, WMA, AAC (unprotected), WAV, and Audible on the audio side, and WMV, MPEG4-SP, Divx 4/5, Xvid, and MJPEG on the video side.  There's also a voice recorder.  Battery life is claimed at 36hrs for audio or 5hrs for video, presumably with the WiFi switched off.  No details on the screen have been confirmed, but it's believed to be 2.5-inches.
This player appears to be the first of a new range, if the "ZEN X-Fi Series" nomenclature is anything to go by.  No word from Creative yet; the liberal sprinkling of "confidential" and "refer to manufacturer for details" in the FCC filing would suggest that they're not exactly ready to talk.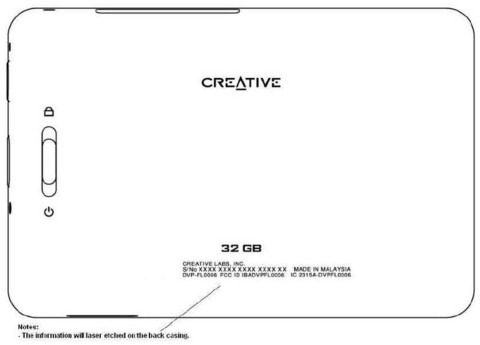 [via pocketables]