Cowon S9 Curve, O2 & L3 PMPs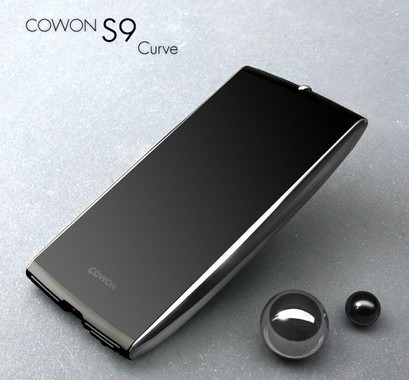 A trio of new PMPs from Cowon today, waiting in the wings for their official announcement at IFA 2008.  Each has a touchscreen and Cowon's typically minimal selection of hardware buttons, with the range starting out with the most compact, the S9 Curve.  The first from the company to use an AMOLED display, the screen measures 3.3-inches and has a T-DMB digital TV tuner as well as audio & video playback.
Keeping things moving is a dual-core processor, and the S9 can be used in both orientations as it has an accelerometer to switch the screen around.  Battery life is claimed to reach up to 40hrs.
The O2 PMP is the next largest, with a 4.3-inch touchscreen and the same T-DMB tuner as in the S9. There's also a dictionary and voice recording, an SD slot for expanding the memory, and battery life is estimated at 18hrs audio or 8hrs video. Format compatibility is something that Cowon has been known for, but the O2 really outdoes itself: DivX, XviD, MPEG-4 SP/ASP, WMV 9/8/7, M-JPEG, MPEG1, MPEG-1 Layer 1/2/3, WMA, AAC3, AAC, FLAC, OGG Vorvis, OGG FLAC, Apple Lossless, True Audio, Monkey Audio, MusePack, WavPack, G.726 and PCM.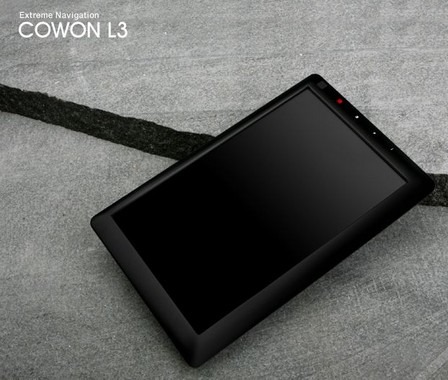 Finally the largest of the new models, the L3, with a 7-inch 800 x 480 touchscreen. As with the others, it has a T-DMB TV tuner, FM tuner and playback of multiple formats, but it adds GPS and an FM transmitter for in-car use.
Obviously the use of T-DMB tuners limit the PMPs TV capabilities outside of Korea, but Cowon are keeping any regional changes or even confirmation that the players will see release elsewhere close to their chest.
[via Gadgetell]