CoolIT releases liquid cooling for GTX280 cards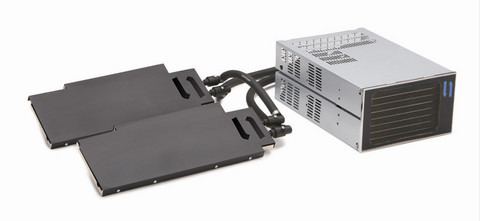 When a new must-have graphics card comes out, you can end up dropping a lot of money to have the latest-and-greatest. Many people will want to hold off until prices drop, or just get an older card at a discount. However, if your machine must be the best and the fastest, why not take that new card and overclock it? You're probably going to need some better cooling, which is why CoolIT is always on top of things with their liquid cooling solutions. Their latest is for the new GeForce GTX280 and GTX260 cards.
Their cooler for the latest Nvidia cards features a single slot, high performance liquid cooling systems which will cool your GPU, RAM, nVio chip and VR. You will be able to utilize this for either single or dual-card setups.
The new cooling system from CoolIT is available starting today. You can head over to the CoolIT site to check it out.