Cooler Master Cosmos Black bundle gets cooler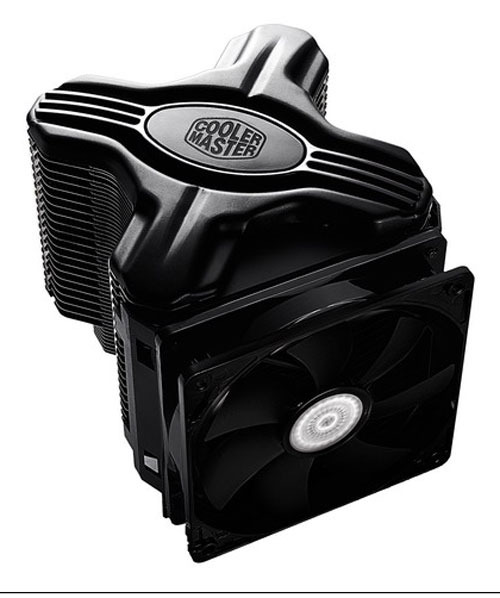 Even though it was announced last month, the Cosmos Black case bundle from Cooler Master just got an addition that is definitely worth mentioning. In fact, it got a HyperZ600 CPU cooler added to the package, which suddenly makes it much more worthwhile.
This new case is, of course, all black and the HyperZ600 CPU cooler is meant to keep the latest high performance processors running cool without drowning you in noise. The cooler itself features a 120mm fan capable of 800 to 2200 rpm. It also has a spacer that goes between the fan and the top of the cooling fins to better channel the air. This also has the benefit of reducing noise greatly.
We don't know what CPUs this cooler would be compatible with, but it does seem to be rather universal. If the HyperZ600 cooler sounds interesting to you, then you should take note that it is only available as a part of the Cosmos Black bundle.
[via SlipperyBrick]