Compal Tabasco is mysterious T-Swivel MID: coming to CES 2009?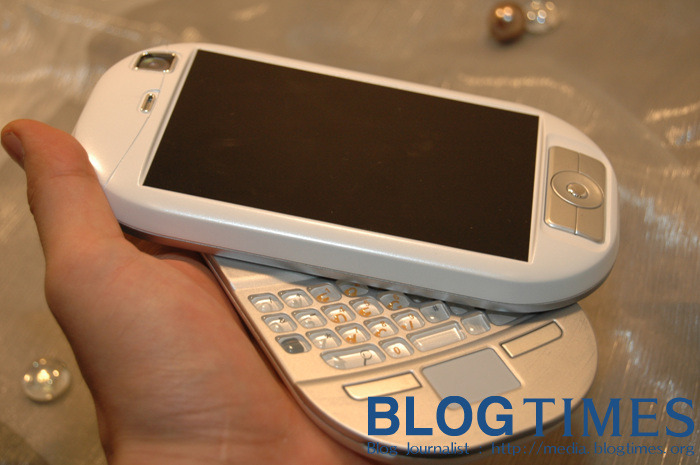 The mysterious T-swivelling MID that was mistakenly identified by some as the Palm Roteo has been correctly traced back to Compal, in the shape of their Tabasco MID concept.  On show at Computex 2008 back in June, the non-working handheld was meant to demonstrate a 4.5-inch (or 5-inch) touchscreen device with a 3.2-megapixel rear camera with 2x optical zoom and flash plus a front-facing webcam.
It's possible that this is the prototype of the follow-up device to Compal's JAX10, better known as the aigo P8860, Gigabyte M528 and SFR M! PC Pocket.  Jenn from Pocketables has tracked down details on the Compal KAX12, which was meant to be demonstrated at CES 2009 by Chinese firm Marasst; the company now claims it will not be showing the KAX12. 
There's no confirmation on whether the swivelling MID in the photos is the same device as the Compal KAX12, but it's certainly possible.  The Palm rumor likely came about because of the concept's keyboard, which looks like that of a Treo, and the company's previous rumored use of Compal in manufacturing the Treo Pro.
[via Pocketables]