Class-action lawsuit brought to Comcast over equipment rentals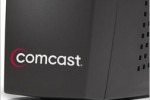 Internet and cable provider Comcast is being sued by customer Cheryl Corraleio for requiring her to pay rental fees for the CableCARD and setup box without providing customers with the option to purchase the unit outright. This class-action suite was filed at the US District Court for the Eastern District of California in November.
The suite alleges that Comcast's policies violate the Sherman Anti-Trust Act as well as business and professional codes. Corraleio's main argument is that the customer pays more in rental fees for the equipment than the devices total value. Comcast does provide the hardware needed, but it all must be rented in order to receive their services.
With this suit Corraleio is seeking compensatory and other damages as well as her attorney fees, court costs and interest. Layers of Comcast were eventually granted an extension to respond to the allegations, the deadline has been moved from December 17th to January 30th.