Clarion Next GATE in-car iPhone dashboard controller now available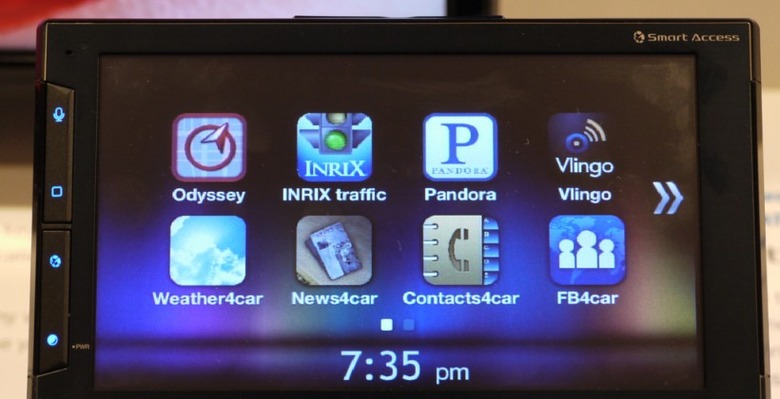 We may receive a commission on purchases made from links.
Clarion has announced pricing and availability of the Next GATE, a touchscreen navigation and multimedia interface that puts iPhone apps at easy reach on your car's dashboard. Launched back at CTIA, when we snatched a quick fondle, the Clarion Next GATE hooks up to the iPhone via a wired connection and spreads its display across a 7-inch LCD touchscreen, with support for Pandora and TuneIn streaming media, Vlingo voice recognitoin and more.
There's also INRIX Traffic reports and content from InfoGation, along with a special Facebook interface for car use and weather updates. More apps are expected to arrive on the Next GATE as developers get to grips with it now that it's on sale.
The 7-inch display runs at 480 x 800 resolution, so don't expect crisp Retina Display quality photos as you might get on a new iPad, but the chunky icons are likely to be more important for use on the road. However, there's also voice control, with a built-in microphone and speakers, and users can also take advantage of Siri.
That voice control means voice-dialing and emailing, among other things, which should help you keep your hands on the road. There's more on the Clarion Next GATE in our full hands-on, and you can buy one from Amazon, Best Buy or Crutchfield from $249.99.