Chrome OS 80 adds gesture navigation similar to Android 10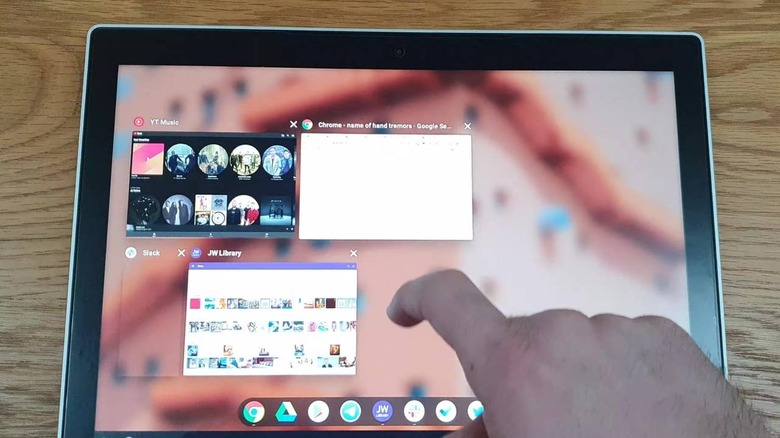 It seems that Google is trying to further bridge the gap between Android and Chrome OS, making the latter the OS to rule them all without actually merging them. This is especially the case with the upcoming Chrome OS 80 version which is getting some key features that improve the web-based platform's Android support. The latest addition brings something that is both familiar but also divisive among Android users: full gesture navigation.
First introduced in Android 9 Pie and then fully implemented in Android 10 last year, full gesture navigation threw away the traditional Android buttons in exchange for swiping gestures from the bottom and side edges. Some find the new system and the removal of the navigation panel refreshing while others question its usability (not to mention originality).
It seems those very same gestures are coming in Chrome OS 80 and Android Police reports it is already present in the latest beta release. It works pretty much the same as on Android 10 phones, with swipes from the bottom taking users to the home screen or, if you hold long enough, to the overview screen. A swipe from the left side and only the left side is equivalent to a back action.
The gestures work but seem to be a work in progress, something a bit surprising for a beta release. Not all apps, both Android or Chrome OS, respond properly to the back gesture, in particular. It's something that could be ironed out before the final release or perhaps hidden behind an experimental flag as it is now.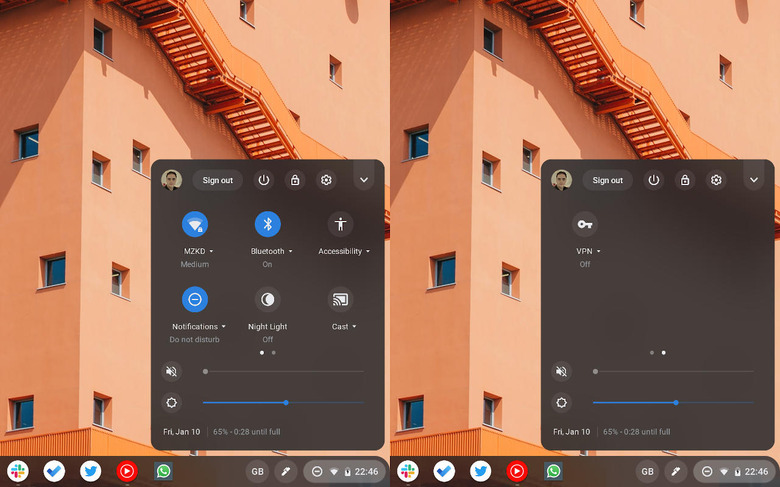 Chrome OS 80 also features a multi-page quick settings layout seen above, not unlike Android. Unlike Android, though, these icon toggles are fixed in their positions. Together with sideloading Android apps outside of developer mode, Chrome OS 80 is shaping up to be one of the most Android-friendly releases. Just in time for new Chromebooks that also double as tablets or, like the Lenovo IdeaPad Duet, are actual tablets themselves.