Cherry Picks 2008: Fujitsu ScanSnap S300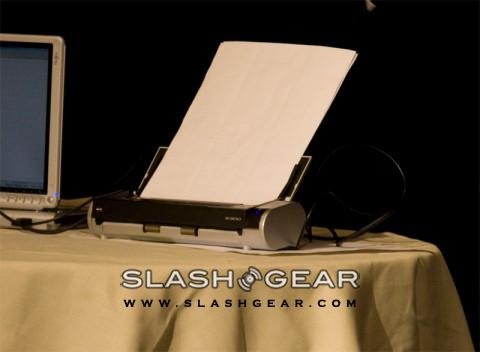 The ScanSnap S300 is the smallest ADF duplex color scanner. It has an ultra-compact footprint of 11.2"X3.7"x3.0". It weighs just 3.1lbs and is small enough to fit in a briefcase or laptop bag.
It scan up to 8 pages per minute in full color and will detect blank pages and eliminate them from your PDF's.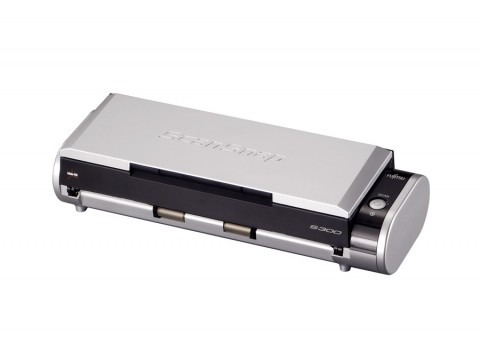 It's powered via USB on any PC so you can scan on the go, although when used with a seperate AC adapter Fujitsu claim it will scan faster.  Anti-skew settings will correct mis-fed pages automatically, and the supplied ScanSnap Manager software can be used to save images as PDFs and password protect them. 
The ScanSnap S300 is already available and costs around $300.