CES 2009 Wrap-Up: Vincent Goes Red-Light Rogue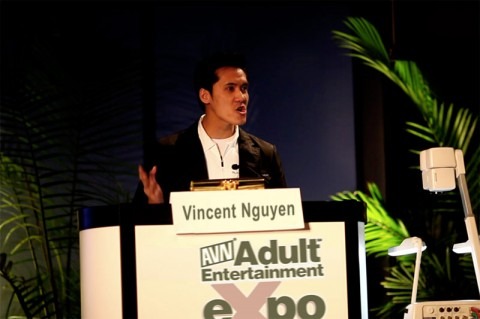 In a surprise career move, SlashGear co-founder Vincent Nguyen announced today that he would be leaving the technology blogging community and beginning a career in the adult industry. Speaking to a sparse crowd at the Sands Expo this morning, Nguyen described his waning interest in smartphones and iPods, and outlined his intention to bring quickfire lessons learnt in live-blogging to blue movies.
Check out the on-set live action shots of Vincent in action after the cut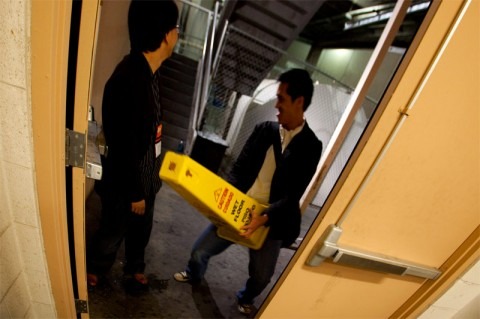 Nguyen, 38, has been a mainstay of the blogging community for many years, and his defection to the adult industry has been hailed as another casualty of the current recession. His first project is believed to be an exotic biopic loosely based around Apple and their erotic attempts to corner the luxury computing market, with Nguyen playing the part of an overly-amorous docking connector.
Thanks to everyone who has followed our Macworld and CES 2009 coverage this past week. We hope you've enjoyed our posts as much as we've enjoyed researching them; coverage should be back to normal next week.