CES 2008: Verbatim Launching New Line Of SmartDisks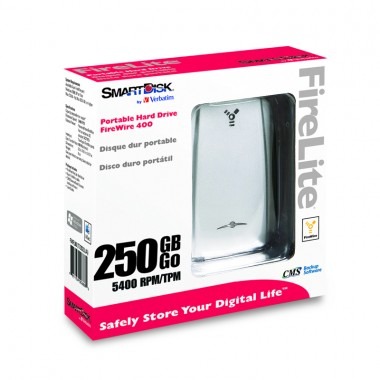 Verbatim is set to launch a new line of portable hard drives. The best part, from my perspective, is that they are all bus powered, that means no need to find a power outlet, just a USB or FireWire port.
There will be two different kinds, a USB only model, and then a USB/FireWire model. The USB only model is PC only and has BounceBack Express backup software built into it.
The Firewire/USB model is compatible with Mac OS X and is even compatible with the new Time Machine feature in OS X Leopard. All the drives operate at 5400 RPMs and can transfer data at 480MB/s via USB 2.0 or 400MB/s via FireWire. They come in capacities ranging from 80GB all the way up to 320GB and have a base price of $99, which would be a great start if you aren't sure whether you'd use such a drive.