CES 2008: Sony A300 Rumor-Saga Continues With Full Camera Photos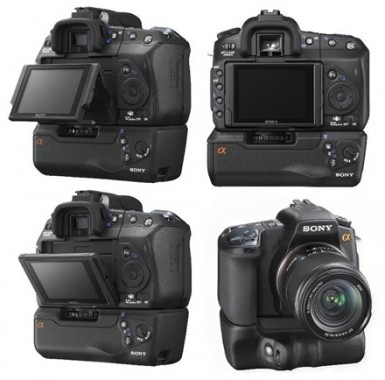 After the speculation on Sony's possible prepping of a prosumer digital-SLR at around the $1k price-point, tentatively predicted to be the A300, these photos of the full camera have been dug up from the Xitek forum.  There are no other details – and the camera isn't labelled with a model number, although it's definitely part of Sony's Alpha range - but it definitely looks to be a derivative of the A200's design.
An alternative theory currently being thrashed out on the dyxum forum is that this could in fact be the A200 Ultra, a slightly upgraded version of the A200 but not a completely fresh model.
We'll bring you any more information as soon as we get it.
Xitek forum [via Engadget]