CES 2008: BenQ Launch MID WiFi & 3.5G Mobile Internet Device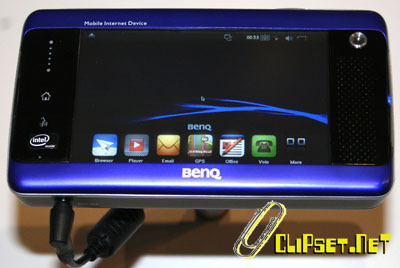 BenQ will be officially presenting its MID Companion Device at CES 2008, hoping to rekindle any waning interest in the UMPC ultraportable tablet format with its pocketable internet browsing handheld.  Based on Intel's Menlow platform, and fully wirelessly capable thanks to both WiFi and 3.5G cellular broadband, the MID uses a Linux OS rather than something from Microsoft's stable.
Image via Clipset / Check out a video of the BenQ MID after the cut 
BenQ MID at Intel Developers Forum, September 2008: 
The MID has a 4.8-inch touchscreen and is being billed as a portable internet device rather than a full laptop or ultraportable replacement.  This is likely to avoid the disappointment seen in the UMPC market, where reviewers criticised the handheld tablets as underspecified.
BenQ [via jkontherun & UMPC Portal]