CES 2008: APC AV's C2 Power Filter Discretely Protects Your Flatscreen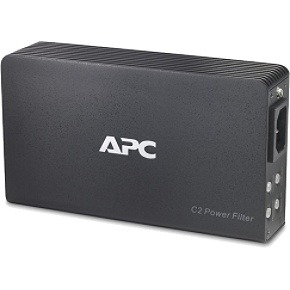 It's ironic that people are willing to spend so much money on high-end LCD and plasma TVs but then blanch at buying power regulating equipment that could save their screen in the event of a lightning storm or power surge.  APC AV are certainly taking the "but it looks ugly" argument out of the equation with their C2 Power Filter; while it might resemble little more than a black shoe-box, the fact that it's merely two-inches deep means it can be sited behind a wall-mounted display.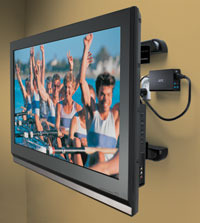 With two surge-protected outlets, isolated input and output noise filters to cut out electromagnetic & RF interference that can cause A/V signal degradation, LEDs to show changing power conditions and a detachable power cord, the C2's input breaker can cope with up to 15A of current and has indicators to show if your electrics have been incorrectly-wired.
It's available now.