Ceramic Coffee Machine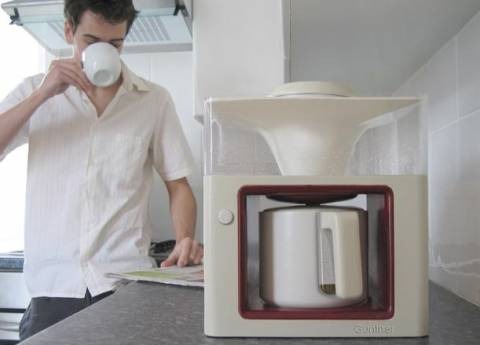 Coffee.  Fuel of creativity, scourge of sleep, protector of our souls.  One of those things is untrue, but I shall leave it to you to figure out just which one.  Meanwhile, let me introduce you to the insanely pretty Gunther coffee machine.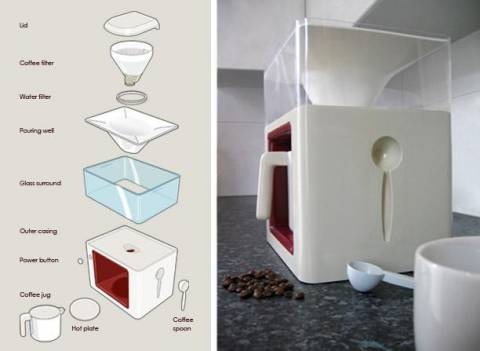 Designed by Mark Whitcombe, Gunther is predominantly made from ceramic: the outer casing is ceramic, it features a "ceramic foam" permanent coffee filter, and the hot-plate is Alumina ceramic chosen for its excellent energy transfer properties.  All components, including the coffee scoop, stack or slot-in neatly.  Since it's a concept project, it's not commercially available, but I'd like to think that a manufacturer somewhere will snap up the rights and produce it.