Cellphone repurposing: Mobiola Webcam software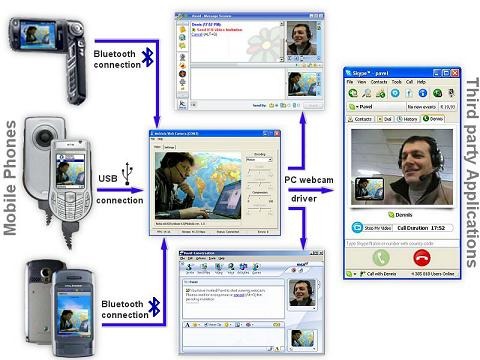 I love software that lets you use one gadget as something else, and potentially throw something out from your generally-stuffed-full bag; I have very weak shoulders, you see, after an incident with a potter's wheel when I was younger.  Which is why Warelex's Mobiola makes me so happy.  No, it's not a type of cellphone-connected gondola, it's a way to turn the camera in your Symbian handset into a useful webcam.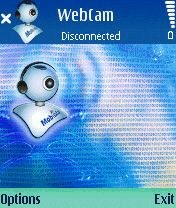 Coming in two parts - an application that sits on your phone and a webcam driver for your PC – it actually knocks a traditional camera into a convenient cocked hat, as you can not only use USB to connect but Bluetooth, too.  Compatible with a wide range of S60 and other phones (my N80 included), Warelex are promising a Windows Mobile version sometime in the future, together with WiFi connectivity.
There's a week-long demo to try out, which limits each connection to five minutes, but that should be enough to see if it works with your system.  The Mobiola driver is apparently compatible with Skype, Yahoo, MSN, AOL IM and ICQ messengers, together with YouTube, MySpace and Grouper.com
Priced from $11.95
Mobiola [via jkontherun]