CEDIA 2007 - Meridian Audio Limited Ferrari F80 isn't a car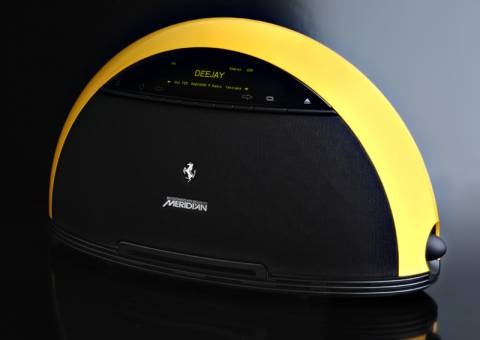 The Meridian F80 is as portable of a version of audio Mecca as you will likely see this year. Just this thing's appearance is a work of art worthy of the Ferrari name created by Enzo Anselmo Ferrari.
Let's start with what's built into the device, first there is the CD/DVD player. That's right, not only does it play music, but if you hook it up to a video display it will play DVDs. Then there are the radios, AM/FM, those are kind of standard, but there is also DAB radio.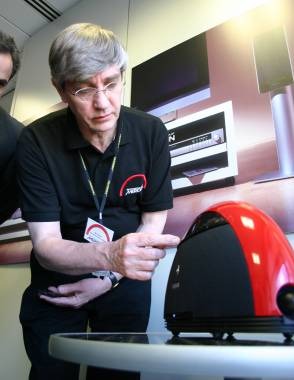 You can connect your iPod to this amazing device to search your library and play music from it. There is a plethora of other connections as well, including 2 auxiliary ins, one digital one analog, and an auxiliary out. There is also one built in antenna and two other assignable antenna sockets with different antenna accessories for them. Don't forget the video outputs by way of S-Video and composite outs.
The actual sound output is done via an 80 watt 2.1 sound system with the sub facing out the back. This balance that the sub creates is a good weight balance for carrying the unit by the integrated handle.
This device really does look amazing, it keeps it old-school with the table-top radio design but revamps it with and art-deco elliptical appearance and an OLED display. The body is die cast and the speakers are each compartmentalized to reduce audio interference. The outsides consists of a display, a front speaker grill and the rest is painted in what is clearly Ferrari inspired colors ranging from red, white, black, and yellow on to likely whatever you want.
These radios, and I use the word loosely, are hand made in the UK. They will begin selling now for $3,000 a piece.