Canon 5D Mark II early bug reports : Black-Spot Artifacts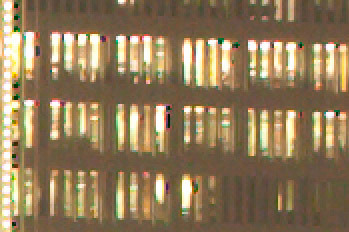 Canon took a huge beating on its latest Mark III DSLRs' flagships with the controversial Auto-Focus snafu. Make no mistake; the newest release and much-promising 5D sequel if continue to face technicalities, will tear them into pieces, losing more prominent domination in pro as well as prosumer markets. Early reports in favor of the improved AF, white balance and high ISO sensitivity despite the increased sensor sizes; however, like most cameras at its initial rollout, 5D mark II can't escape the early-adopter bugs.
Facing the toughest pixel-peepers, images taken with the new camera shown clusters of black dots/edges on the right side of blown highlight areas. Numerous discussions are heating up at community forums; some reported artifacts are presented on raw data (not post-processing errors) and are more rampant in high ISO but appeared less on low iso shots, others, include a Canon tech response to the ill-effects are limited on long exposures with high ISO images, similar occurrences have been reported and fixed via firmware in previous models.
Frankly, it's not an issue at alarming rate; of course, unless your works involve pixel-peeping beyond 100% or billboard-sized commercial printing. The tiny black dots on aren't likely to affect the overall 21MP image. Thanks goodness the issue is said to be easily repaired, personally, I don't think the Canon's biggest blunder the past decade could take another hit.
[Update on the fix: Eric has informed us about a workaround being posted here : But suggestion to disable certain camera functions does not solve the issues. See our latest update Canon will address 5D Mark II's Black Dot Issues soon ]
[Update : Canon issued service notice on vertical banding and block dots issues]
[Update : Canon 5D Mark II firmware update hands-on : Problem fixed ]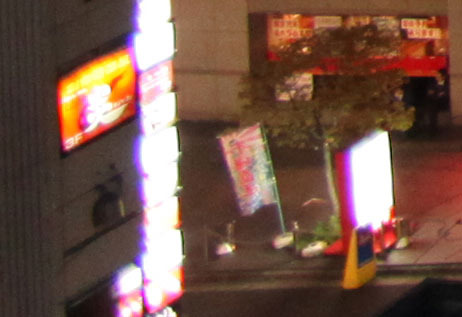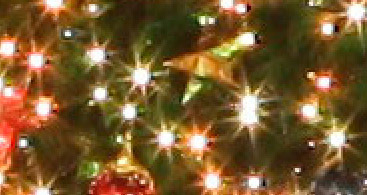 Black-Dot topics discussed at community forums below:
Photo.net, dpreview, photography-on-the.net, fredminranda
[photo credit : http://glubsch.wordpress.com/]