Canon 470EX-AI Flash automatically moves for the best bounce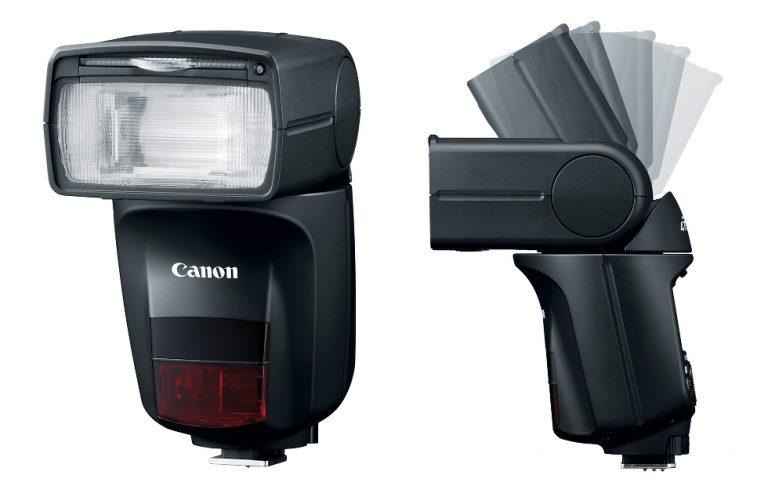 MWC 2018 may still be ongoing, but camera makers are wasting no time to introduce new products to shutterbugs. In fact, they seem to be timing it well to offer refuge for those who want to graduate from smartphone cameras. To help such newcomers, Canon is launching an interesting new flash, one with a different kind of "AI". No, not artificial intelligence but Auto Intelligent Bounce, a flash technology that automatically moves and rotates the flash head for the best bounce angle for any kind of indoor shot.
A camera flash isn't the simplistic, fixed light source that smartphones would have novices believe. Used incorrectly, a flash can ruin a shot instead of improving it. More than just intensity or color, the light's bouncing angle from ceilings or walls can either hinder or help in taking that perfect indoor photo opp.
Budding photographers have it the hardest, as that bounce angle is yet another setting they have to mind. That's where the Canon 470EX-AI comes in. Using the Full AI setting, users can simply let the flash determine the best angle for them. More impressively, with a quick double press of the shutter, the flash will also reorient itself if you turn the camera sideways.
The 470EX-AI can automatically reorient the flash head depending on the subject or the indoor location, but you have to reconfigure it each time you change one of those. For those with a bit more experience who simply want the flash to remember its position, there are modes for that as well.
The Canon Speedlite 470EX-AI goes on sale in April with a retail price of $399.99. It is compatible with a variety of Canon EOS Digital and even EOS Film cameras, but the exact features available will depend on the model.