Bubba home Linux server reviewed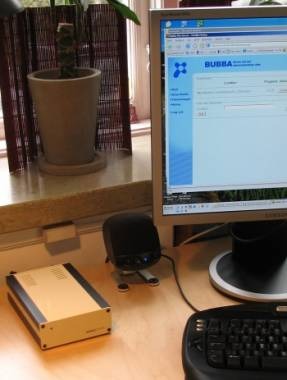 Naming offspring is tricky.  Get it right, and your child will make friends easily, have several books published by the time they're thirty and enjoy plenty of sex while all the time using a condom.  Get it wrong, however, and they'll be bullied at school, overlooked for promotion and likely contract genital herpes from an infected toilet seat.  Which is why I'm so worried about Excito's miniature Linux server; slightly larger than a 3.5-inch drive and capable of serving up mail, FTP, HTML, backups, streaming media and more, all its achievements could be for nought thanks to them naming it "Bubba".
Name aside, it's a handy little chunk.  Unlike normal network attached storage, Bubba uses the Debian Sarge OS and is in fact a complete computer, albeit one devilishly simple to set up.  Plug in a network cable, type "bubba" into your browser and you land on the setup page.
Linux.com were pretty much wowed by it all, with reviewer Joe Barr pronouncing Bubba "the best Linux-based product I've tried" and rating it nine out of ten.  If you're in the market for a straightforward yet still powerful home server then it sounds like you could do a lot worse than check Excito's range out. 
Linux.com [via eHomeUpgrade]