Brazilian brand releases "iphone" with Android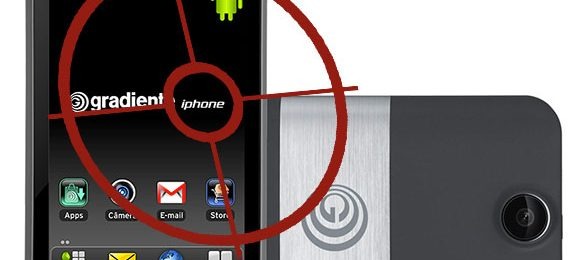 If the people responsible for naming the device revealed this week in Brazil are either majorly daring as a way of business life, or they're simply unaware of what's about to happen to them: the Gradiente iphone Neo One is now official. This is the first device that the Brazilian company has made with the "iphone" trademarked word in the title but their involvement with the world goes back several years. The last time we heard from Gratiente, they'd won exclusive rights for the word "IPHONE" in Brazil, this just one year after Apple started offering the original iPhone in the country in 2007.
This situation is about to get heated, one way or another. Even if Apple doesn't own the word "iPhone", it certainly will have the right to fight the company on grounds that they're attempting to invade their territory with a confusing product. Of course once the iPhone and the "iphone" are held one next to the other, there will be no mistake.
Running Android 2.3 Gingerbread, the Gradiente iphone Neo One works with a 3.7-inch display with a 320 x 480 pixel resolution and a single-core 700MHz processor under the hood. This machine has 2GB of storage inside, no mention of RAM, and 3G connectivity at the top of its game. On the back you've got a 5 megapixel camera, the front has 0.3 megapixels of power, and the whole beast will cost you 599 Brazilian Real – that being right around $285 USD.
This machine does actually have the ability to work with two SIM cards, which is neat for those of you that travel internationally or have the need to switch between networks. Other than that, this device is destined to exist as another famous mark in the Apple target books. Let me reiterate that: there's no possible way this device is going to be on the market for any kind of extended period without Apple coming down to smash it with its righteous fist of legal doom. You can quote me on that one.
[via Gradiente]