Brazilian agency approves Apple Watch, reveals demo base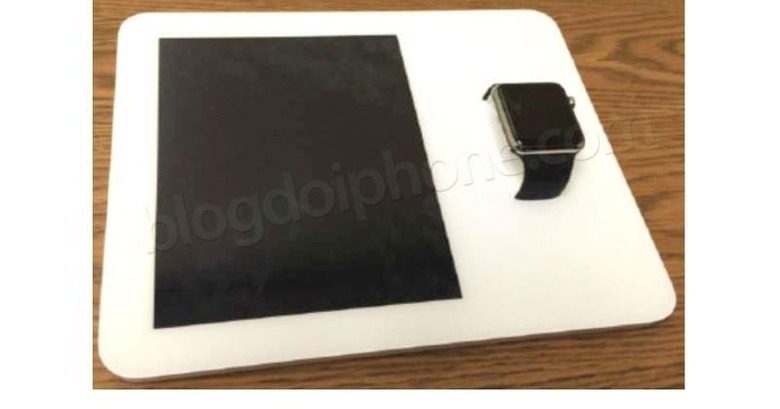 Anatel, Brazil's National Telecommunications Agency, has just been reported to have finally approved the Apple Watch, both the Sport kind and the stainless steel model. This takes Apple's smartwatch one step closer to its promised 2015 date. But although that fact alone might be interesting enough to Apple fans, especially those in Brazil, the approval had one other, perhaps more interesting tidbit. It showed, for the first time, the mysterious demonstration bases found in Apple retail stores, revealing the secrets inside the interaction between the Apple Watch and the iPad embedded within.
To be clear, the fact that Brazil would be getting the Apple Watch is not exactly totally new but like other markets outside the US, it is always a question of when. While Anatel's approval doesn't come with a retail date, it at least means "really soon now" instead of later this year. Anatel hasn't published the approval yet but according to the source, only the Sport and regular Apple Watch have been spotted. No signs of the rare and expensive Apple Watch Edition.
The certification also yielded interesting information about the demo base used in retail shops. Like an FCC certification, the documents contained pictures of such devices for approval. Ever wondered how the Apple Watch could retain its battery life for a whole day despite myriads of people swiping through it? Or how an Apple Watch app could automatically have information on the tablet-like display beside it? Well, mystery solved! Somewhat.
The base actually holds both an iPad and the Apple Watch, but the Apple Watch isn't the complete rig that you actually get. The straps are partly cut off and one of them holds a lightning cable that is connects to the iPad. This serves as the conduit for information between the two devices as well as an additional energy source for the Apple Watch.
The approval of the base further emphasizes the impending arrival of the Apple Watch in stores in São Paulo and Rio really soon now, so Brazilian fans better hang on to their seats.
VIA: Blog do iPhone