Brando flash drive looks like a brass padlock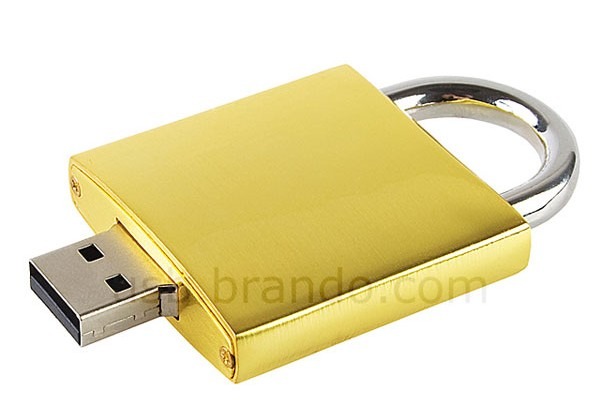 Brando has a bunch of really odd USB gadgets that users can choose from. Many of the USB gadgets it has are flash drives and the latest flash drive from Brando isn't as secure as it looks. The flash drive looks like a brass padlock you might use to lock your storage building.
On the bottom of the lock where you would find the keyhole is a USB connector. The innards of the lock hide flash storage in three different capacities. You can get the USB Lock Flash Drive in 2GB, 4GB, or 8GB capacities.
The flash drive is available right now and it will cost you $21 to $34 depending on the capacity you choose. The drive measures 36 x 66 x 10mm and weighs 69g. The only downside I see to the drive other than it is expensive for the storage capacity is that the lock body is wide and will probably block the USB port next to it.