Boston Acoustics New Line Receives Colorful Face-Lift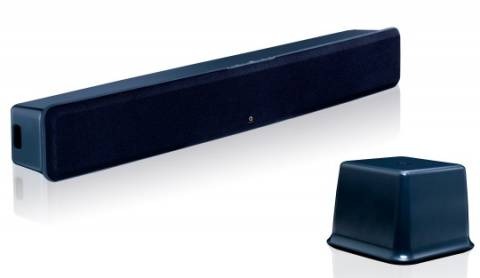 Apparently they company not only announced a series of three new product announcements, a new logo, and a new slogan. They seem to be pretty busy bees for a company we haven't heard much from recently.
The first is the TVee Model Two, yes it's a single speaker (plus subwoofer) entertainment audio system, no it doesn't offer up virtualization. Really all it does is beef up your TV's own audio and add some extra floor-rattling bass with the wireless woofer. The cost and release dater are $400 and September respectively.
The second is the Horizon series of speakers. They are contoured speakers, with color-matched rubber trim (what colors I wonder?). There will be 10 different (shapes? and) sizes available for purchase as components to an already existent system, or as 5.l bundles. They should be here by September as well, but maybe October, and the two bundles are apparently priced at $500 and $800, all I know, is they better be good for that kind of money.
The third is the SoundWare. I know, it sounds like software, its not, they are indoor/outdoor speakers suited for positioning just about anywhere. They have an internal mounting bracket and appear to be shaped for the most possible mounting/placement positions.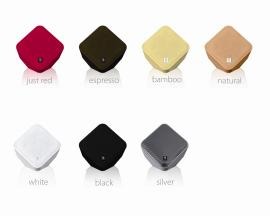 Also, with all the new colors, it only makes sense they offer customization of those colors on the products you purchase. So for the Horizon series and the TVee Model Two you can choose what colors you want and to some extent where you want them. The front mesh screens are also going to be changeable with different colored ones that can be purchased separately (I could just see a set of yellow speakers with black mesh screens, call it the bumblebee entertainment system).
Boston Acoustics reboots itself with colorful new product line [via crave]