B&N confirms NOOK business split being explored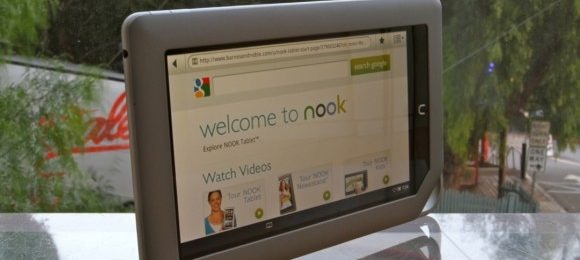 Barnes & Noble has confirmed it is exploring splitting off its NOOK ereader/tablet business, investigating whether it could "unlock the value" of the ereader platform by running it as a separate endeavor. Rumored yesterday, such a move would see B&N's publishing business separated from its traditional retail arm. However, the company also admits it "over-estimated" how many monochrome NOOK Simple Touch models it would sell over the holiday period.
"We see substantial value in what we've built with our NOOK business in only two years, and we believe it's the right time to investigate our options to unlock that value. In NOOK, we've established one of the world's best retail platforms for the sale of digital copyright content. We have a large and growing installed base of millions of satisfied customers buying digital content from us, and we have a NOOK business that's growing rapidly year-over-year and should be approximately $1.5 billion in comparable sales this fiscal year. Between continued projected growth in the U.S., and the opportunity for NOOK internationally in the next 12 months, we expect the business to continue to scale rapidly for the foreseeable future" William Lynch, CEO, Barnes & Noble
That traditional business is being propped up by NOOK sales, it seems, with online purchases actually dropping over the holiday period but overall BN.com performance rising thanks to NOOK shoppers. In fact, NOOK accounted for $327m in online sales revenue.
In contrast, B&N overall made a $6.6m loss for the quarter as a whole, despite NOOK sales rising 70-percent in comparison to the previous year. The retailer is in talks with distributors, publishers and others regarding an international NOOK launch.
B&N says that there's "no assurance that the review of a potential separation of the NOOK digital business will result in a separation" and that it will not comment on the decision process until a conclusion is made.