BMW Remote iOS App Arrives In The US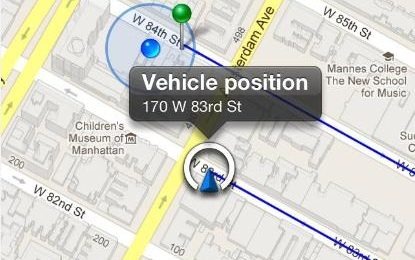 The My BMW Remote app has already been available to the company's European customers and now the iOS version has been launched for US customers. This means that you can now remotely control certain features of your BMW directly from your iPhone. But if you're an Android user, you'll have to wait a bit as that's being worked on still.
The app lets you remotely lock and unlock your doors and for those that have a hard time remembering where they've parked, it can even track down your BMW on a map as long as it's within a 0.6 mile or 1 kilometer radius. Additionally, you can send Google Local Search results directly to your vehicle.
There's also of course the ability to remotely sound your BMW's horn or flash its headlights all for good fun or to scare off potential car jackers from afar. It will require that you have an active BMW Assist Safety Plan, a compatible BMW, and an Apple device running iOS 4.0 or above.
The app is free and can be downloaded now from the iTunes App Store. Hopefully, hackers don't compromise the convenient feature anytime soon as we've seen with the text message carjacking incident before.
[via Telematics]