Bluetrek Bizz Bluetooth Headset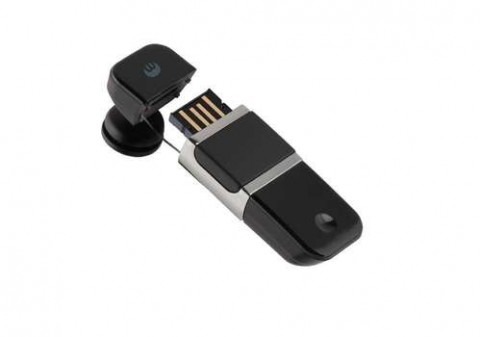 As far as Bluetooth headsets go, this one isn't really anything special, it's the additional features that set this headset apart from all the others. However, on the headset side, you get 6 hours of talk time and 10 days of standby.
With it you get 4 various sized ear hooks, or you can wear the headset without one. With the ear loop, it weighs 10 grams, so its not too terribly heavy either.
The tricks come out when you pull it apart to reveal a USB adapter that you can plug right into a computer or USB charger to charge the headset, no power cable needed. Furthermore, it's a microSD card reader as well, meaning you can pull the microSD card from your cell phone and put it in this to transfer data. If you want one, they appear to be selling now for just under 40 pounds or about $80.
[via Pocket-Lint]