Bloomframe Balcony for more space in compact places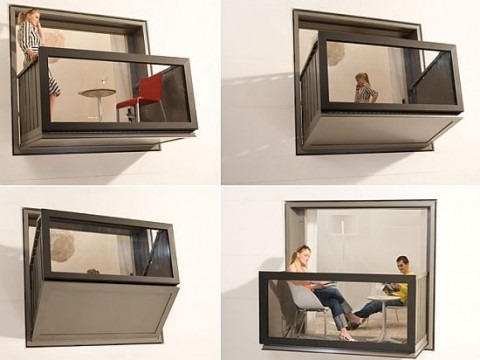 I adore products that make life easier in small living places. I know what it's like to have limited living space and it sucks.
The Bloomframe is a window frame that extends into a small balcony area. It appears kind of small, maybe fit for just one person, but when you had nothing before how can you complain?
I'm not sure on the pricing but it's fully customizable and will be available starting 2008. This would be perfect for anyone living on a high floor of an apartment building who needs a little sunshine and outside air once in awhile!
Bloomframe Balconies – Creating Outdoor Space for Compact Apartments [via Born Rich]