BlackBerry PlayBook 2 potential gets official reboot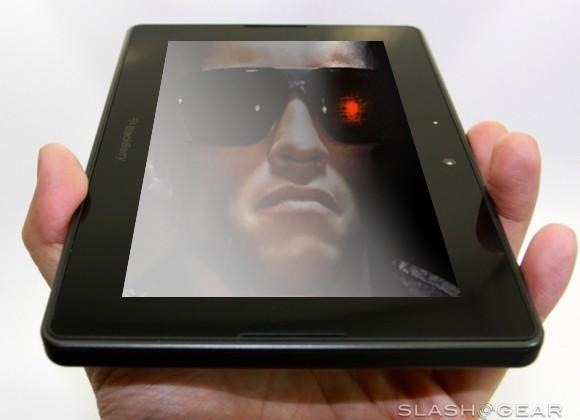 A significant amount of interest has been generated today by a comment made by BlackBerry CEO Thorsten Heins on how the tablet industry isn't long for this world. In a follow-up notice from BlackBerry, it's been made clear that Heins' words were not meant to initiate a kill notice on any future BlackBerry hardware, that including a possible BlackBerry 10 tablet device.
Of course with the language used by the company, it's just as likely they've got no large-screened BlackBerry devices in the works as it is that they do. With the original BlackBerry PlayBook having stayed in the technology news ranks for far, far longer than it's been a commercial success. As Heins suggested in the article released earlier today:
"In five years I don't think there'll be a reason to have a tablet anymore. Maybe a big screen in your workspace, but not a tablet as such. Tablets themselves are not a good business model." – Heins
In an update sent across the wire by BlackBerry this afternoon, it's being clarified what the company wants Heins to have meant. As he said previously, they make clear, never say never!
"The comments that Thorsten made yesterday are in line with previous comments he has made about the future of mobile computing overall, and the possibilities that come with a platform like BlackBerry 10. We continue to evaluate our tablet strategy, but we are not making any shifts in that strategy in the short term. When we do have information about our PlayBook strategy, we will share it." – BlackBerry
So do we expect BlackBerry 10 to be coming to the market in a large-screened tablet in the immediate future? It wouldn't be a very good bet, that's for sure. Will there be BlackBerry 10 devices appearing outside the BlackBerry Z10 and keyboard-toting Q10 out on the market today? That you can expect with a bit more confidence.