BlackBerry Bold 9900 Passes Through FCC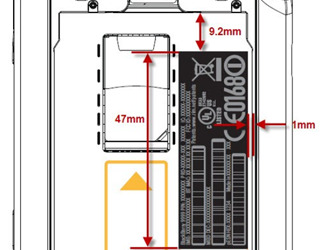 RIM announced the BlackBerry Bold 9900 back in May for a summer release. However, the company has since had to delay the launch to September. It's not certain what caused the delay although rumors have been blaming BlackBerry OS problems. Today, FCC documents show that the handset has just passed through, signaling that the hardware, at least, is ready for a fall launch.
The BlackBerry Bold 9900 features a 2.8-inch capacitive touchscreen along with a full QWERTY keyboard, with a look typical of traditional BlackBerry devices. It runs the BlackBerry 7 OS, which is actually BlackBerry 6.1, and sports a 1.2GHz processor with 8GB of storage, microSD card slot, and a 5-megapixel rear-facing camera capable of 720p HD video capture.
Perhaps more distinctive is that the BlackBerry Bold 9900 will be the first from RIM to have an NFC chip onboard. This will allow the device to be paired with compatible accessories simply by tapping them together. It will also enable the device for NFC-enabled mobile payment systems and variety of other NFC-based services.
[via Wireless Goodness]