BlackBerry 10 demo video gives first glimpse of QWERTY hero device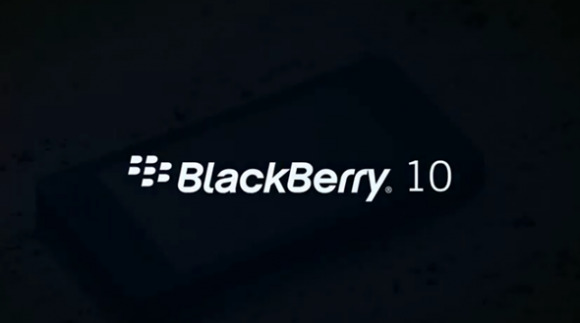 If you're looking to get a rather early look at the next generation of RIM devices in the BlackBerry 10 universe, you're in luck – a video has surfaced – leaked, rather – with a great first peek at the system. You'll be able to see the BlackBerry L Series and the BlackBerry N Series in all their glory. The L Series is something you may have glimpsed before, it having a full touchscreen interface, while the N Series has what you might recognize as a more classic BlackBerry look, complete with a lovely full physical QWERTY keyboard – minus the massive trackball, of course.
The video you're seeing here has not been absolutely confirmed beyond a shadow of a doubt as being legitimately created by RIM for the public, but it does look to have been made for RIM at the very least. The original source for the video appears to be the original editor of the video, Rob Jury, according to CrackBerry. This video was very likely created by a marketing agency for RIM as a pitch for a final product (a video ad) that would then be cleaned up and edited to perfection before the final spot appeared.
What we're seeing here is some navigation, some fabulous Twitter integration, simplicity across the board, and that great predictive keyboard we got a bit of information on earlier this year. RIM's stock, we must hypothesize, will grab a boost from this video, even if it is a leak that was never meant to happen. RIM's fortunes appear to be turning around for the better if what we've seen this past week are any indication.
The video also shows a creative engine – or project, rather – which will have BlackBerry 10 users passing a device on from one person to the next in an effort to bring attention to the media creation powers of the platform – interesting stuff! This marketing project will have 10 people selected – stick with me now – from a collection of famous and non-famous universes. These people will be united by a desire to do something great in the creative realm. The example has folks like Lady Gaga and Ridley Scott in the same lineup, they creating a song or a movie in a single day. Once the product is made and feedback is gathered, the next user will move on from there.
Scott would be able to use BlackBerry 10's "Time Portal" technology for editing of photos – this being similar to what we've seen in the past as well. This technology would allow a single photo to be edited in time, moving sections of each photo backwards or forwards in time (to capture a smile that almost wasn't, for example). You'll also see some homepage widgets action with rectangles the same size ratio as the display, one of these widgets re-sizing in what appears to be real-time to a full editable document alongside weather, video chat, and a map.
All of the new features would be shown off at BlackBerry World with the CEO of RIM being handed a BlackBerry 10 device that'd been used by famous and non-famous people alike, holding awesome projects on it that'd each been made in a single day. The project would be continued after the event as well, with key features being shown off in advertisements one by one with the agency that's presenting the video you're seeing here being at the head of it all. We'll see if this all comes to fruition now that the video leaking it all has been spewed onto the web.
[Updated : Images removed to comply with request from RIM]