BioShock confirmed for PS3 release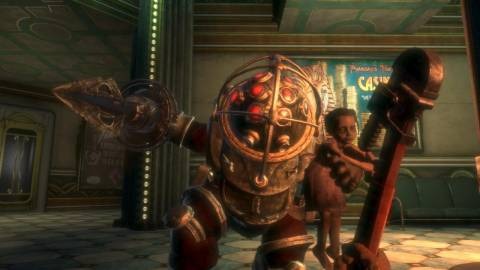 Remember that rumor that was floating around last month about BioShock getting ported to the PS3? Well it has been confirmed in this month's issue of Electronic Gaming Monthly.
Naturally, there aren't really any big details that are known at this point. What we do know is that the game may be receiving a graphical face lift for it's debut on the PS3. We can also look for a release during the holiday season this year.
I'm starting to wonder if this is going to be the norm for "exclusive" titles. It'll only be exclusive for a while, then slowly trickle out to the other platforms. I've always supported cross-system releases, as it gives everyone a chance to play.
[via Joystiq]