BenQ T850 World's Thinnest 8MP: touchscreen gesture control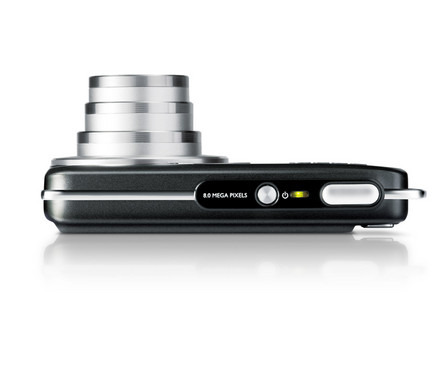 BenQ have announced what they're calling the "world's slimmest 8-megapixel camera", the T850.  Featuring 1600 ISO, a 3x optical zoom and smc PENTAX lens, the T850 measures in at just 14.9mm deep, with a stainless steel body available in either red or black.  BenQ have obviously been looking to the latest cellphones for their UI, as the 3-inch touchscreen responds to gestures such as tap, circle and swipe.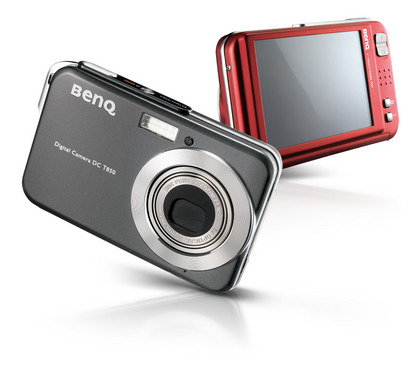 Despite the compact size, many of BenQ's latest features are present, including "Smile Catch", Auto Face Tracking, Z Lighting, advanced photo art and "scribble & scrawl" on-device editing.  This last function allows users to add handwritten text, premade speech bubbles, backgrounds and frames, without needing to first load the photo onto a computer.  Here, the touch gestures are used once more: tap the screen to reset the focal point, and the T850 will re-center and automatically refocus the image.  Similarly, cropping can be done by circling the required area, with the T850 automatically zooming in and saving the new image separately.
The T850 will be available in China and select countries in Asia and Europe this month.  Price is yet to be announced