Belkin ScreenCast WiDi shoots laptop content to your TV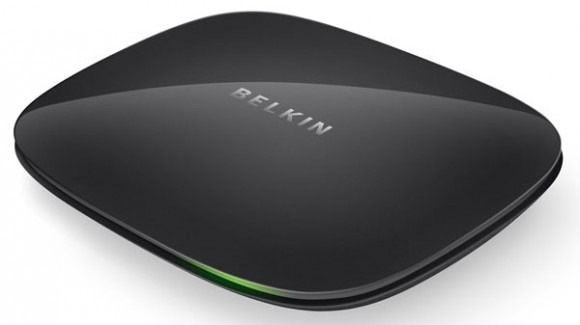 Belkin has a new way to get your favorite content from the web on your notebook to your TV in the living room and it is called ScreenCast WiDi. This small box sits near your TV and offers HDMI output and RCA composite outputs. The box is able to stream content over a wireless network in up to 1080p resolution.
The set-top box also supports Dolby 5.1 surround sound for home theater quality sound and video. The system will allow you to stream Blu-ray movies from your notebook to your TV and the system uses dual bands for the most optimized streaming no matter how congested your home network is. The dual-band wireless supports both 2.4GHz and 5GHz.
The caveats to the device is that a laptop with Intel WiDi technology inside is required. If your notebook lacks that tech the ScreenCast TV will not work. If your machine is ready, you will be able to order the ScreenCast TV for $129 in mid-July.