Be The Envy Of The Entire Course With The Golf Cruiser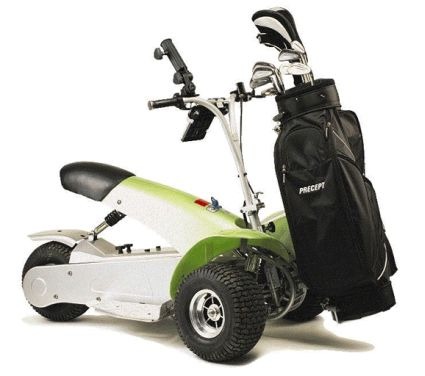 I've been known to play a couple of rounds of golf in my day. I mean that quite literally, I've only played a couple of times. I usually go to make the people with feel better, because no matter how bad they're doing, I'm always doing worse. If they had these buggies on the golf course, I might actually be encouraged to play more often.
You get the usual features like a detachable golf bag holder and a detachable basket with drink holder. However, these have a 1000 Watt 36V Electric motor with Shock absorbed suspension both front and rear and rear hydraulic disc brakes. It can climb gradients over 20 degrees and has a top speed of just under 9mph.
I'm sure that someone out there will have one of these suped up to make it fly in no time. I've seen people do it with regular golf carts that aren't nearly as cool as this one. You'll need to shell out some cash to get one though. You're looking at around $3600 for one.
Play Golf in Comfort and Style with the Golf Cruiser [via bornrich]