BBC will broadcast Rio Olympics in 360-degree video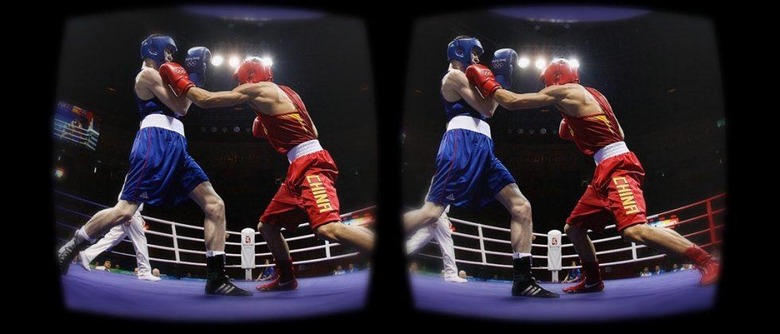 Olympics fans looking forward to the 2016 Summer Games in Rio take note: the BBC has announced it's launching a service that will allow viewers to watch a large portion of the event in 360-degree video. And you don't need an expensive VR headset like the Oculus Rift or HTC Vive either; any unit compatible with an iPhone or Android device will suffice, giving you the opportunity to watch as many as 100 hours of sports coverage as if you were there.
Between now and tomorrow the broadcaster is launching a new app called BBC Sport 360 on iOS, Android, and the Samsung Gear VR headset. The BBC is describing the service as "experimental," but says its live coverage will include events like boxing, volleyball, basketball, and fencing. Only one event per day will be broadcast in 360-degree video, so if you just want to watch some sports in VR your choices will be a bit limited.
Viewers will be able to watch events from four different camera angles, offering plenty of footage of not only the athletes, but the court and stadiums as well. Also cool is that the Olympics' opening and closing ceremonies can be watched in 360-degree video, on August 5th and August 22nd, respectively.
If you don't have a smartphone-based VR headset, the footage will also be available on the BBC's Taster website, where it hosts its other experimental projects. Obviously you'll have to use your mouse to move the camera around instead of just turning your head, but it's better than nothing.
SOURCE ArsTechnica