Battery Pack For Your DS Lite Lets You Game For Days On End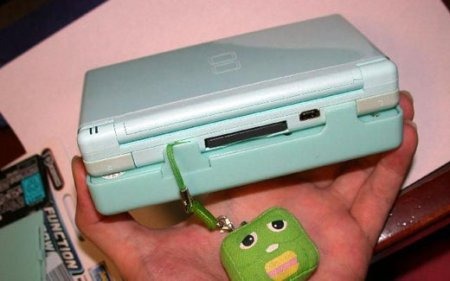 I've had my DS Lite for about 8 months and only on a few occasions has my battery died on my while I was away from my house. Of course, that only happened when I had been too lazy to plug it in when I knew it needed recharged. So needless to say the battery life is awesome, no need for an extra battery pack, right? Well, if you're in need of one, this behemoth will get you through a few games without a recharge.
That's right, this battery pack will take your gaming well beyond 40 hours, that's in addition to your regular battery. But what happens when you finally run out of juice? Don't fret, you can just pop in some AA batteries to get you to your next save point.
The biggest downside to this is that it will double the thickness of your DS, which is a deal-breaker for me. However, if you're going to be gone for a long time without the ability to recharge, this guy will be a welcome addition to your DS.
DS Lite battery pack for extra gaming hours [via coolestgadgets]