Basis B1 band hands-on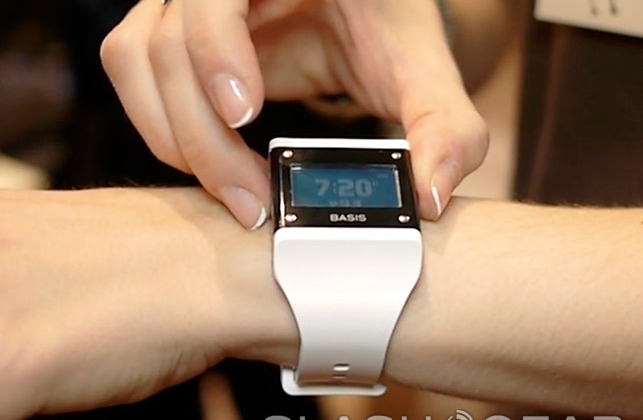 The folks at BASIS Science, Inc have let loose a device by the simple name Basis B1 band, a fitness armband with a display which shows off your accelerometer-based health statistics – the things going on in your body here on your wrist, that is. This is certainly a much more simple version of what we've seen in, for example, the Motorola MOTOACTV, and wont give the WIMM a run for its money, but then again – perhaps that's what people want! Have a peek at our hands-on look and let us know if you want to get simple with your health collecting.
What this band represents is the simplest way to get the beats of your body, it able to connect to your profile through mybasis.com and update you on how your body is working out. This Web dashboard is updated by data you feed to it through the microUSB port on the side of the face of the band. The whole thing is also waterpoof for you sweaters out there.
You've got an accelerometer, Galvanic Skin Response sensors to track perspiration and body temperature, and your ambient temperature as well. You've got a lot of running to do, in other words, and uploading your worst days might just be more fun now than uploading your best – have at it! We've got photos of the device here as well as hands-on video incoming soon – stay tuned!