Barnes & Noble NOOK 3G reportedly discontinued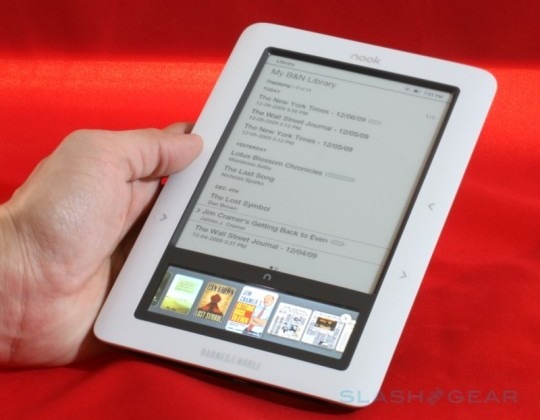 Barnes & Noble is reportedly planning to discontinue the NOOK 3G, the original version of its dual-display ereader. According to Engadget's source, the retailer has warned stores not to place large orders of NOOK 3G units, since there won't be stock sufficient to fulfil them.
The NOOK WiFi will continue to be sold, as will the newer full-touchscreen NOOKcolor tablet. It's unclear on B&N's motivations behind the decision – while it was originally suggested that poor sales were the reason behind the discontinuation, that's apparently not necessarily the case – but it could well be a sign that the bookseller is reluctant to continue subsidizing mobile data access.
As on the Kindle, the NOOK offers bundled data for downloading ebooks and samples; the end-user doesn't see a monthly bill. With the WiFi-version of the NOOK, the onus on connectivity is placed on the user, rather than B&N, which reduces ongoing costs for the company.
[via Android Community]