Bankrupt Kodak to remove name from iconic LA theater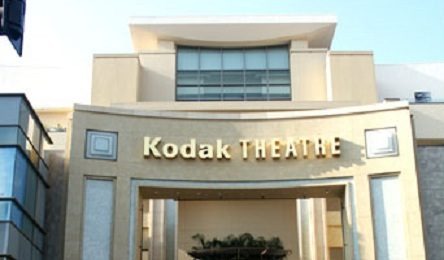 For years, if you tuned in to watch the Academy Awards at some point you would hear the phrase "from the Kodak Theatre." Now, the once dominant film behemoth says it's no longer worth paying $75 million a year to put its name on the door. That's probably a smart move considering the company has filed for Chapter 11 bankruptcy.
The Kodak Theatre has been the stage not just for the Oscars but for so many Hollywood spectacles. For the nerds out there, it has also been the setting for many of Nintendo's E3 press conferences. The theater sits at the majestic Hollywood & Highland outdoor mall and is one of the biggest tourist attractions in the area. It has become a staple in the city, rivaling other staples like Staples Center (had to throw that in there). But clearly $75 million is a lot for a company that can't even afford to pay its own employees.
The story of Kodak, which has itself won a multitude of Academy Awards for innovation in film and theatrical technology, is one that will go down in the annals of the changing tide in America. It will also be a lesson in business textbooks of the future, proving no company is too big, too iconic, too legendary to fail, and everyone needs to not only stay on top of the changing trends, but be the trendmakers themselves.
[via WSJ]