Bang & Olufsen offer over-engineered white speaker grills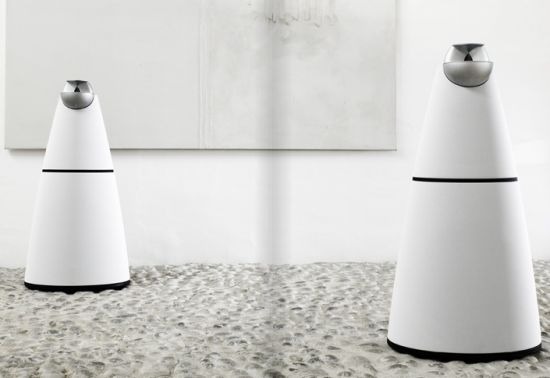 Normally a switch in speaker grill color wouldn't be enough to make something news-worthy, but when it's Bang & Olufsen making the changes then you know it's not just a case of a ordering up a new bolt of material.  Intended to accompany the firm's existing white A/V equipment, the new white speaker-covers have been put through the paces for longevity and sound performance, with B&O even traipsing to Milan fashion fairs to see what fabrics are on offer.
In the end, they settled on Italian manufacturer Silanco.  The covers have been tested at B&O's in-house acoustic performance facility, as well as artificially aged to check that they'd still look crisp and white after 6-8 years of direct sunlight.  They've even splattered dirt onto them, to see what affect particles clinging to the covers might have on sound.
The new white speaker grills will be available this winter, on every fabric-covered speaker B&O produce.  It's unclear what affect, if any, this will have on the price; similarly, it's unknown whether B&O will be offering the covers as accessories for existing owners.
[via Born Rich]