Bang & Olufsen BeoSound 2 controller with intelligent MP3 playlists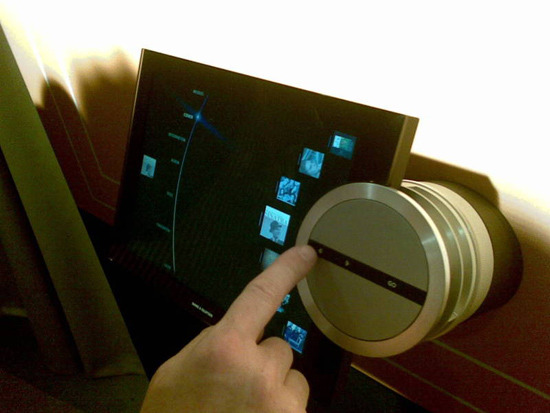 Shots of Bang & Olufsen's long-awaited BeoSound 5 controller have leaked to the BeoWorld forums, and with them suggestions that the company is preparing to officially launch and release the device.  Featuring a large (non-touchscreen) display with multiple scroll-wheel controls, the BeoSound 5 is apparently B&O's intended way to bridge digital music and traditional systems.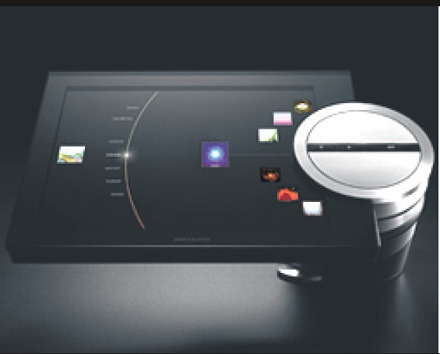 Both desk and wall-mounting appears to be an option, with stability ensured courtesy of the large (and, we're told, weighty) "foot".  Since the display is passive and not intended to be finger-prodded, that should reduce any chance of toppling also.
B&O have apparently also included an auto-playlist function, which those who have tried it are calling far more intelligent than Apple's recent Genius system:
"MOTS is truly surprising (though awkwardly named) in that music comes down the axis that I truly would not have chosen myself, but which fits perfectly with the characteristics of the song I initially chose" BeoWorld comment
Of course, being Bang & Olufsen, the BeoSound 2 is likely to be very, very expensive.  Pricing and availability details, though, are currently unknown.
[via Engadget]