Automatic update turns cars into mobile Apple iBeacons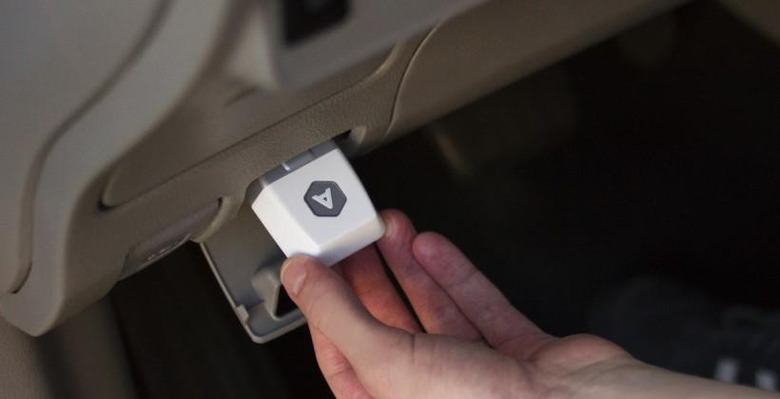 Automatic has updated its Bluetooth smart driving assistant to turn it into an Apple iBeacon, potentially allowing cars to communicate with stores, restaurants, and other venues as they drive past. The new tweak, added in a recent firmware up for the dongle, expands Automatic from its current role feeding MPG, speed, and other data to a nearby smartphone via Bluetooth 4.0, adopting Apple's location-based platform.
So far, iBeacon has generally been seen as a way for retailers to target individual customers – on foot – as they pass through the store. For instance, in Apple Stores displays can feed promotional information to the Apple Store app on iPhones, with new details popping up as people walk nearby.
However, Automatic suggested to TechCrunch, this new update could open new avenues tailored to automative applications. For instance, iBeacon could be used to automate payments for services like parking or refueling, effectively turning the car into one huge mobile wallet.
That sort of functionality would demand suitable partners, Automatic is quick to point out, but the momentum behind micro-location systems such as iBeacon is expected to grow as companies and marketers latch on as a greater source of individual user data.
iBeacon uses low-power Bluetooth 4.0 to pinpoint position, then allowing transmitting beacons to send information to a relevant app. It's organized on an opt-in basis, and the user themselves has to have installed the app and allowed their iOS device to be contacted.
Once that's done, however, the app can be fed contextual information, coupons, deal notifications, and even advice on the shopper's physical location in the store.
Cars that integrate with location-based services are likely to proliferate over the coming years. Chevrolet, for instance, is using location awareness as part of its Connected by OnStar platform to bake 4G LTE into its model range; that will eventually allow drivers to book services at nearby dealerships and more.