Top Auto Loan Companies

Auto Approve
Pros
Receive a quote in five minutes
APRs of 2.25% and up
Maximum loan amount is $150,000
Cons
Does not offer purchase loans
No bad or limited credit options
Auto Approve is an online marketplace that offers car and motorcycle loan refinancing and lease buyout financing. Loan terms and rates vary by lender, and typical terms range from 12 to 84 months. A 90-day deferred payment option is available for qualified customers.
Auto Approve handles all the necessary paperwork related to your loan and deals with the DMV for you. Refinancing options include a vehicle protection plan rolled into the loan, and gap insurance is typically available with Auto Approve loans for less than $14 per month.
Carvana
Pros
Receive a quote in five minutes
APRs vary
Maximum loan amount varies
Cons
Unable to test drive ahead of purchase
Prices sometimes higher
Carvana sells used cars online and provides vehicle financing to its customers. You can get prequalified for financing and then shop its inventory of used cars based on your budget without affecting your credit score. Fill out the two-minute form on its website to receive loan terms instantly while you make a decision.
Carvana financing is available for customers 18 or older with no active bankruptcies who make at least $4,000 per year. There is no minimum credit score to qualify. Purchases come with a seven-day money-back guarantee. A down payment is due when you finance your car, but a trade-in could count for positive credit.

LendingTree
Pros
Quote time varies by lender
APRs vary
Maximum loan amount varies
Cons
Rates may be higher than some banks offer
Limited customer service
LendingTree is an online lending marketplace that matches you with lenders, including banks, credit unions and financing companies. The service is free and lets you compare loans and rates from multiple lenders by filling out one form. Lenders include LightStream, Capital One, Carvana and RoadLoans.
LendingTree offers auto, RV, boat and powersport loans, refinancing and more. Use the loan calculator on the company's website to estimate your payment based on your credit score, loan amount, terms and interest. LendingTree has options for borrowers with no credit history or less-than-perfect credit.

Bank of America
Pros
Receive a quote in 60 seconds
APRs of 2.59% and up
Maximum loan amount is $100,000
Cons
No pre-qualification
Vehicles must be a certain price
Bank of America is a traditional lender with online and in-person auto loan services in all 50 states. It also partners with some dealers to provide dealership financing. Available loan types include dealer purchase, refinancing, lease buyout and private party loans.
Apply online for a decision in 60 seconds and a 30-day rate lock. Rates start at 2.59% for a 60-month loan on a new car. The maximum loan amount is $100,000. A down payment is required in some cases, but BoA Preferred Rewards customers are eligible for an interest rate discount.
PenFed Credit Union
Pros
Receive a quote in 24 to 48 hours
APRs of 1.39% and up
Maximum loan amount is $100,000
Cons
High late fees
Must be a member for preapproval
PenFed Credit Union provides auto purchase and refinancing loans along with its banking services. Financing is available for new and used cars. Options include gap protection, extended warranties and debt protection.
PenFed's maximum auto loan amount is $100,000. Terms range from 36 to 60 months, with rates starting at 1.39% on new car loans purchased through its car buying service. Used car loans start at 2.24%.

LightStream
Pros
Receive a quote in five minutes
APRs of 2.49% and up
Maximum loan amount is $100,000
Cons
No preapprovals
Only accepts online applications
LightStream, a division of Truist, provides online auto loans. Options include new and used vehicle purchase loans, refinancing loans, classic car loans, lease buyout loans, motorcycle loans and private party loans. Apply online and have funds in your account as soon as the same business day so you can make a cash offer at the dealer.
Rates start at 2.49% and go up to 20.49%. Terms length ranges from 24 to 144 months, and LightStream's Rate Beat program means it will offer 0.1% less than a competitor's proven offer. You manage your LightStream account with an app, and you can save money by enrolling in automatic payments.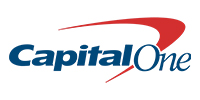 Capital One
Pros
Receive a quote in 24 hours
APRs of 3.99% and up
Maximum loan amount is $50,000
Cons
No private sale loans
No preapprovals
Capital One provides online car loans and a full range of banking services. New and used auto loans and refinancing are available. You can check if you qualify for its financing with no impact on your credit score.
Its loan amounts start at $4,000, but the vehicle must be less than 10 years old with fewer than 120,000 miles. Capital One also partners with over 12,000 dealers nationwide to provide auto financing, and you can shop for cars with your financing and budget on its website.
How We Found the Best Auto Loan Companies
To find companies for this guide, we looked at 19 brands and narrowed them down to these seven top auto loan companies by considering loan options, minimum credit scores, APRs, fees, loan amounts, prepayment penalties and term lengths. We also looked at reviews from online sources, including ConsumerAffairs and Google, and only included companies with a rating of 3 stars or higher.
Side-by-Side Comparison of Auto Lenders
| Provider | Max Loan Amount | Starting APR | Time for Quote |
| --- | --- | --- | --- |
| Auto Approve | $150,000 | 2.25% | 5 minutes |
| Carvana | Varies | Varies | 5 minutes |
| LendingTree | Varies | Varies | Varies |
| Bank of America | $100,000 | 2.59% | 60 seconds |
| PenFed Credit Union | $100,000 | 1.39% | 24 to 48 hours |
| LightStream | $100,000 | 2.49% | 5 minutes |
| Capital One | $50,000 | 3.99% | 24 hours |
What Is an Auto Loan?
An auto loan is a specific type of financing used to purchase or refinance a vehicle. Auto loans are available through dealerships, banks, credit unions and online lenders.
Auto loans let you buy a car you can't afford upfront. A loan spreads out the cost over time, breaking it up into monthly payments that better fit your budget. However, lenders also charge interest. This means that you end up paying back more for the car than the amount you initially borrowed. Not all lenders charge the same interest rates, so look for the best deal you can find based on your qualifications.
When choosing an auto loan, focus on:
The annual percentage rate (APR), which is a combination of interest and fees
The type of loan, which determines the structure of your contract
The loan term, which describes how long you have to pay it off
Your credit score and income also affect which loan is best for your situation.
Types of Auto Loans
There is a wide range of auto loans available, and not all loan types are mutually exclusive. Understanding the type of loan you need and how to obtain it is critical when purchasing a new or used vehicle. Here's a rundown of the most common ways to finance a car.
Secured Auto Loans
Most car loans fit into this category. "Secured" means the vehicle itself provides collateral for the loan. If you default, the lender can take possession of the vehicle to recoup their losses. That minimizes risk for the lender, so secured loans tend to have lower rates.
Borrowers with poor credit may qualify for a secured loan based on their income and other criteria, but they will pay higher interest rates. Banks, dealerships, credit unions, finance companies and online lenders offer secured auto loans.
Unsecured Auto Loans
Unsecured loans do not require the vehicle as collateral, but that means the borrower's criteria become even more important as lenders look to minimize their risk. If you default on an unsecured loan, the lender cannot repossess the car, but high fees and other penalties may apply.
Unsecured loans pose a higher risk for the lender, which means they have higher interest rates. People with low credit scores might find it much harder to qualify for unsecured loans or pay significantly higher interest rates if they do. The unsecured loan process is typically quicker. Financing companies and online lenders offer unsecured loans, sometimes marketed as personal loans.
Car Refinance Loans
Refinancing loans are available for people with existing loans who want to lower their interest rates or monthly payments. Refinance loans benefit borrowers whose credit scores have improved since they took out their initial loans, making them eligible for better rates and terms.
If you decide to refinance for a lower monthly payment to free up more cash in your budget, consider the overall cost of the loan and how much more you may pay in interest or refinancing fees. Credit unions, online lenders, banks and finance companies offer refinancing.
Private Party Loans
Instead of financing a purchase from a dealer, these loans help individuals buying cars from private sellers. The bank gives you the funds to purchase the car, then you pay it back in installments, with the car serving as collateral. Interest rates tend to be higher on private party loans. These loans are available from credit unions, banks and some online lenders.
New Car Loans
This type of loan typically covers cars from the current or previous model year. Most new car loans are secured with the vehicle, and they tend to have the longest loan terms and lower interest rates. For qualified customers, new car financing might come with benefits such as 0% interest from the dealer and no down payment. Banks, credit unions, finance companies and online lenders offer new car loans.
Used Car Loans
Used car loans are widely available, but their interest rates tend to be slightly higher than financing for new cars. It might be easier for borrowers with lower credit scores to qualify for used car loans, though. Expect to secure a used car loan with the vehicle, make a large down payment or provide assets as collateral.
Many lenders that offer used car loans have limits on vehicle age and mileage. Look for lenders that include an extended car warranty for a low price or free with your used car loan. Banks, credit unions, finance companies and online lenders all provide financing on used cars.
Lease Buyouts
Lease buyouts allow you to purchase your leased car when the lease is up. Talk with your lender about fees, extra charges and the car's actual value before committing to a lease buyout deal. Lease buyout loans come with higher interest rates than new car purchases, and terms typically range from 36 to 72 months. If this option makes financial sense for you, it's possible to finance the transaction through a bank, dealer or online lender.
Simple Interest Auto Loans
These loans accrue interest based on the principal amount on the day your loan payment is due. The vast majority of car loans are simple interest loans. When making payments on a simple interest loan, the balance will go down each month, and so will the amount of interest.
Precomputed Interest Loans
With precomputed interest loans, lenders calculate the amount of interest that will accrue over the loan term and add it to the principal balance. This amounts to a prepayment penalty — you will have to pay all the interest even if you pay the loan off early. Precomputed interest car loans cost about the same as simple interest loans if you make all the payments on schedule, though.
Borrowers with lower credit scores might find that lenders offer them precomputed interest loans. Dealers with in-house financing may also be more likely to offer precomputed interest loans.
Direct Financing
Direct financing means applying to a bank or credit union instead of going through a dealership for an auto loan. Getting pre-qualified or preapproved for direct financing before heading to the dealership is a way to know your budget and get a leg up in negotiations. You might be able to motivate the dealer to beat the direct financing interest rate.
Prequalification typically involves a soft credit inquiry that should not affect your credit score. However, a prequalification is not a guarantee; you must submit an application and undergo a hard credit inquiry to find out if you get final approval and for how much. Even with a low credit score, it could be possible to qualify for car financing if you have an established relationship with your bank, such as a history of direct deposits.
Indirect Financing
This term describes an auto loan in which the borrower does not work directly with the lender. Instead, they obtain the loan through a third party, such as a car dealership. Dealers often partner with banks and lending institutions to offer customers financing at the time of purchase to streamline the transaction. Check with the dealer to find out who will be funding your indirect auto loan, and make sure the dealer is not marking up the interest rate you would get if you went directly to the lender.
In-house Financing
In-house vehicle financing usually refers to loans provided by a car dealership. Dealers may partner with finance companies or have their own finance companies to fund the loans.
Sometimes called "buy-here, pay-here" dealers, the companies that provide in-house financing have the ability to set their own criteria and might be more willing to negotiate with customers who don't qualify for financing elsewhere. In-house financing usually comes with higher interest rates, and car prices could also be higher at "buy-here, pay-here" lots.
Average Auto Loan Rates
Auto loan rates vary based on a variety of factors and differ from lender to lender. For those with good to excellent credit, average rates can be as low as 3%, but those with bad to average credit can receive rates as high as 20%.
Most car loans fall between $10,000 and $50,000, but many lenders offer loans up to $100,000 or more. The loan amount and the length of time to pay it back play a role in the interest rate the lender charges. Loan terms typically range from 12 to 72 months, with some lenders offering terms of 84 months or longer.
The following factors also affect interest rates:
Credit score: Your credit score is the primary determinant of what interest rate lenders charge for your car loan. Lower credit scores typically result in higher interest rates.
Credit history: A history of on-time payments, no bankruptcies and no accounts in collections should result in a lower interest rate.
Location: Where you live affects your interest rate. Lenders must keep their rates competitive, so they might use your ZIP code to determine what other lenders in the area are charging and not go much higher or lower than the average.
Employment history: A stable employment history could bolster a loan application with a lower credit score. Proving a year or more of steady employment shows a lender that you are likely to have a source of income to pay off the loan.
Monthly income: Lenders consider your monthly income in proportion to your estimated monthly payment to determine how much you qualify for. Borrowers with higher monthly incomes pose a lower risk to lenders and typically qualify for lower interest rates on car loans.
How Do Auto Loans Work?
Auto loans are available from banks, credit unions, online lenders, dealerships and other financial institutions. Car loans function slightly differently, depending on where they come from and the type of loan, but there are several overarching similarities.
With direct financing, you can apply in person or online. Upon approval, the funds will either be deposited into your account or the lender will prepare a check for the dealer you're buying from. Some banks and credit unions have relationships with dealers and can electronically transmit funds to them on your behalf. Online lenders have a similar process, but they typically do not offer in-person services. After the purchase, you will make payments to the bank, credit union or online lender that provided your loan.
With indirect financing, dealership finance departments might offer you several loan options from different lenders, or they might have a relationship with only one bank or finance company. If you take a loan with the dealer, you complete all the paperwork at the dealership. Be aware of any fees the dealer charges to arrange your loan. After the transaction is complete, you make payments either directly to the dealer or, more commonly, to the finance company or bank that provided your loan.
Wherever a car loan originates, that institution typically holds a lien on your vehicle until you finish paying off the loan. That means you will not own the title until the car is paid for.
The details of how you are to pay off your loan are outlined in your contract. The vast majority of car loans are paid off in monthly installments, but the size of your monthly payment varies based on the loan principal, your APR and the loan term. Most car loans allow you to pay early or make extra payments with no prepayment penalty, but it's worth checking before you sign to be sure.
How to Get an Auto Loan
Getting an auto loan doesn't have to be complicated. Here are some steps you can take to shop for and obtain your next car loan:
Gather information: The two most important things to know before you begin are your credit score and monthly income. This is important because lenders look at both of these factors when determining what you qualify for.
Set a budget: Figure out the loan amount you need based on the price of your new car minus your current car's trade-in value and whatever you can put towards a down payment. Understanding what you can afford upfront helps you save time and money later on in the process.
Estimate your options: Use a loan calculator to estimate your monthly payments and interest rate based on car price and credit score.
Shop around: See what different lenders will pre-qualify you for and compare their offerings. Multiple soft credit checks in the space of two weeks should only have a slight effect on your credit score. Be prepared to provide proof of your monthly income and any other pertinent information.
Finalize your budget: Once you've chosen a lender, get preapproved for a loan. This is more serious than pre-qualification and involves a hard check on your credit. However, it's a valuable tool to ensure you get a good rate on your loan and a good price on your car.
Find the right vehicle: Check dealerships, classified ads and car buying websites to find your next vehicle. Take it for a test drive, and get a vehicle history report to learn as much about the car as possible.
Finalize the loan details: Read the loan agreement carefully to understand repayment terms and what the process will be if you default on the loan. Check for any surprise fees associated with the loan before signing.
Bottom Line
Auto loans are widely available from different types of lenders, so you have a lot of flexibility in your search. It's crucial to do your research and compare your options before accepting a loan offer. Be sure to consider the overall cost of the loan, including all interest and fees, and be prepared to provide lenders with proof of monthly income. Read the lending agreement carefully, and ask any questions you have before signing.
Frequently Asked Questions About Auto Loans
Yes, you can sell a car before you've paid off the loan, but it takes a few extra steps. It's important to make sure your car sells for more than the amount you still owe on the loan. To sell a car that you're still paying off, you also have to involve the lender in transferring the title.
Most car loans are not transferable. When you refinance a loan, you can add another borrower or take out the refinance loan in that person's name, though.
Car loan refinancing is commonly available through credit unions, online lenders, financing companies and banks. The application process is similar to that for a car purchase, but you need to provide information on the current lien holder and how much you still owe. Look for the lowest rate available, and beware of deals that lower your monthly payment but lengthen the loan term. Remember, the more time it takes to pay off a loan, the more interest you pay.
The average monthly payment on a new car ranges from $300 to $600. For a used car, the average monthly payment is $200 to $400.
Some credit unions offer rates as low as 1.5%, but a good APR for a borrower with super-prime credit (roughly 740 or above) is about 3.82%. For prime credit (680 to 739), the average rate on a car loan is 4.75%. Borrowers with fair to good credit pay an average of 7.55%.