Audi Music Interface Now iPhone Compatible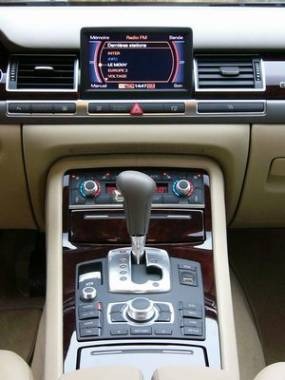 Ahh, my two favorite A's are at it again, Audi and Apple have combined forces and now Apple's Jesus Phone, they iPhone itself is integrated into the Audi Music Interface for the A5, A6, A8, and Q7 models. Not wirelessly though.
Alas, the iPhone's shortcomings are slowly coming out, this time it's the lack of A2DP Bluetooth support. You see, had the device had A2DP support, Audi would have just integrated that Bluetooth profile into their software, as the hardware already uses Bluetooth. Then we could have used every single A2DP device with this wonderful media-rich experience inside an Audi.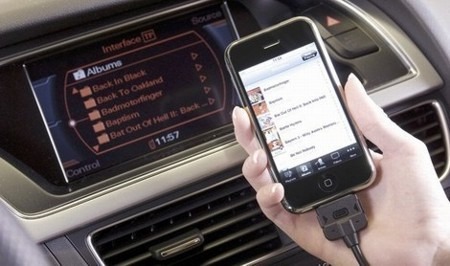 Anyways, Audi's system already works with your phone (yes that includes the Jesus phone) via Bluetooth for tons of phone functionality, but the iPhone will have to be connected via an included cable. So I assume that this system will be available upon request or standard as the older models start selling out, I don't know.
Audi & Apple boast in-car integration [via myitablet]