AT&T Huawei Impulse 4G To Cost Under $30 On Contract Later This Month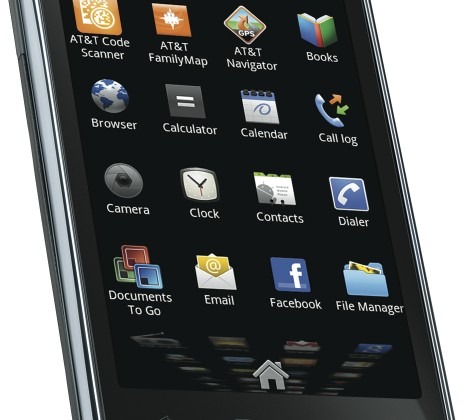 We have mentioned the AT&T Impulse 4G smartphone before, but that was the Samsung true LTE device not the one I am talking about here. The smartphone here is the Huawei Impulse 4G, I won't blame you for being confused. AT&T has gone official with two important tidbits today, the price and availability of the Huawei Impulse 4G. The Impulse 4G will hit on September 18 and it will cost only $29.99 with a 2-year contract. As the name implies the phone supports the current AT&T 4G network.
The smartphone will operate at up to 14.4Mbps on Quad Band GSM/Tri Band UMTS/Edge networks. The phone measures 120mm x 65mm x 11.6mm and runs the Android 2.2 operating system. The phone has a MSM7230 chipset and a Scorpion 800MHz processor inside along with 512MB of internal storage. That isn't much internal storage but the Impulse 4G has a micro SD card slot good for 32GB more storage.
The phone has a 3.8-inch 800x480 resolution screen. The rear camera is 5MP with autofocus and flash integrated. The phone will record video at 720p resolution and it has Bluetooth 2.0 with A2DP and EDR inside. The impulse 4G will be offered online and in stores.
[via Android Community]